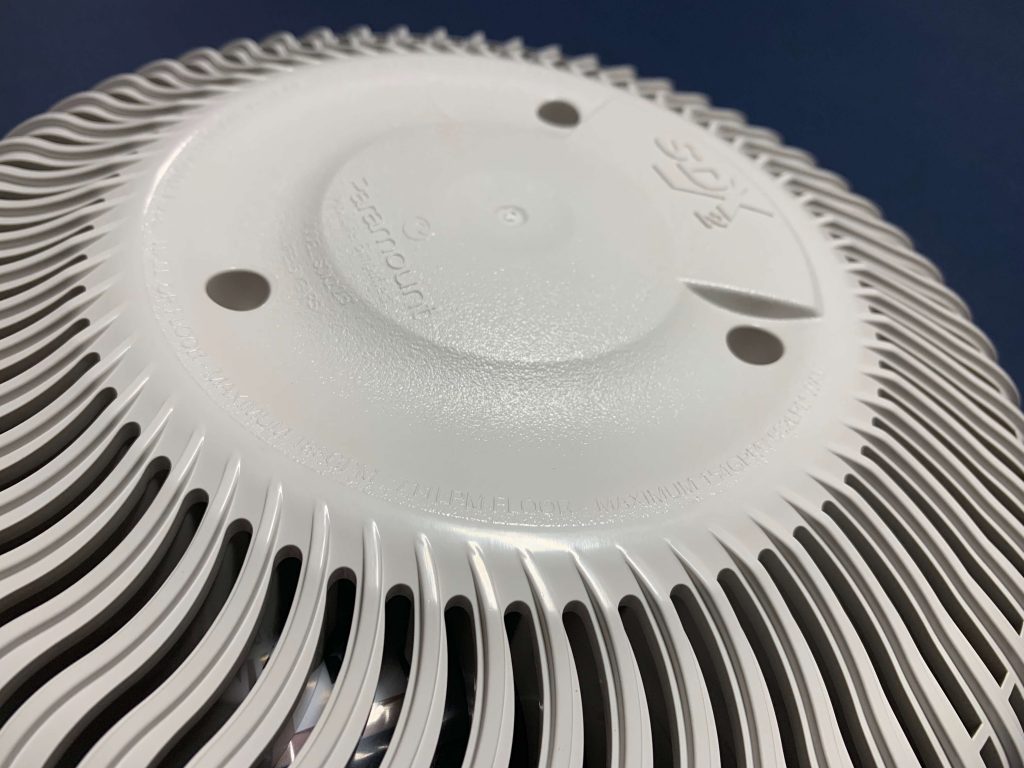 "The Virginia Graeme Baker (VGB) Pool & Spa Safety Act or VGB Law was passed by the United States Congress in December of 2007. This law was inspired by the 2002 accidental drowning death of 7-year old Virginia Graeme Baker who died as a result of becoming stuck to faulty drain cover." – inyopools.com (VGB Compliant Info)
Pool safety has been a hot topic since pools having become increasingly popular. Water is inherently dangerous when you take into account age and ability. Add to that, a system that uses a "vacuum" to circulate the pool water and you have a situation that can produce a tragic outcome. Thus, the increased importance of having VGB Compliant main drain covers. These are important, yet often overlooked pieces of equipment mainly because they are located at the bottom of the pool or spa. Changing them can be difficult and we urge you to seek a professional to install or replace any main drain cover. Most people don't know this but, main drain covers do actually have a lifespan. Most brands recommend replacing your cover every 5-7 years (be sure to consult the manual or manufacturer to be sure what the life span is).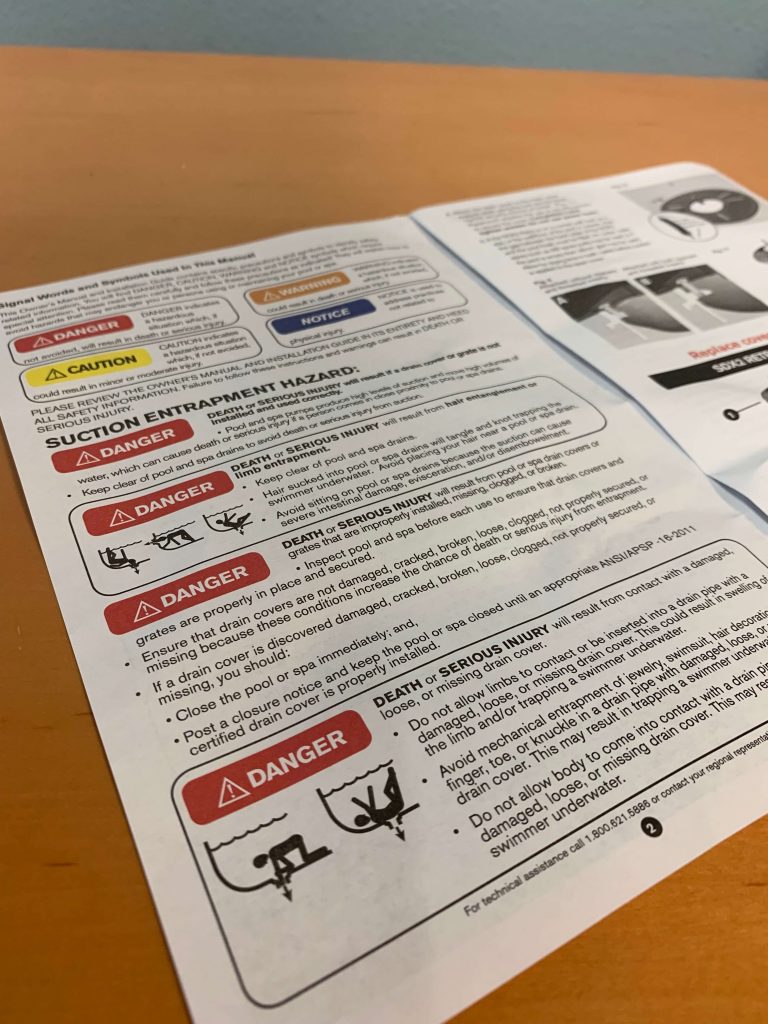 Do I have replace my main drain cover?
Since November 2008, it is now regulated for public pools to have VGB Compliant main drain covers securely installed and clear to prevent entrapment. The implications to residential properties are still up in the air, however there has been long since conversation over regulation. We have had circumstances where we were called out to replace covers due to a homeowner's insurance company requiring it.
Pool Safety Checklist
Ensure the water is clear and you are able to locate the main drain covers from above the water. Observe any obstructions or anything tangled in the cover itself.
Be sure that a VGB Compliant cover is present and securely installed to the floor. The Retro-fit covers we use come with screws specifically for the cover. If the cover is not secure and moves when touched, it is not safe. Be sure to call a professional to adjust and secure the cover.
Observe the condition of the covers and be sure that the covers are not damaged or broken. A broken cover is just as dangerous as a missing one, and will not prevent entrapment.
Ensure that children using the pool are aware of the covers and know to not play near them. We recommend keeping children out of the spa if you have one. Smaller bodies of water allow for closer proximity to the main drain(s), thus an increased possibility of danger.
Lastly, pools are fun! They are incredible for entertainment and water activities. We feel necessary to make clear the proper safety information is provided to our customers. This is not meant to scare anyone with children away from the pool. We want to educate and inform so everyone can enjoy a safe, VGB Compliant pool.