Wellen Park Leak Detection And Repair – Aqua Leak Detection
Complete Structure Test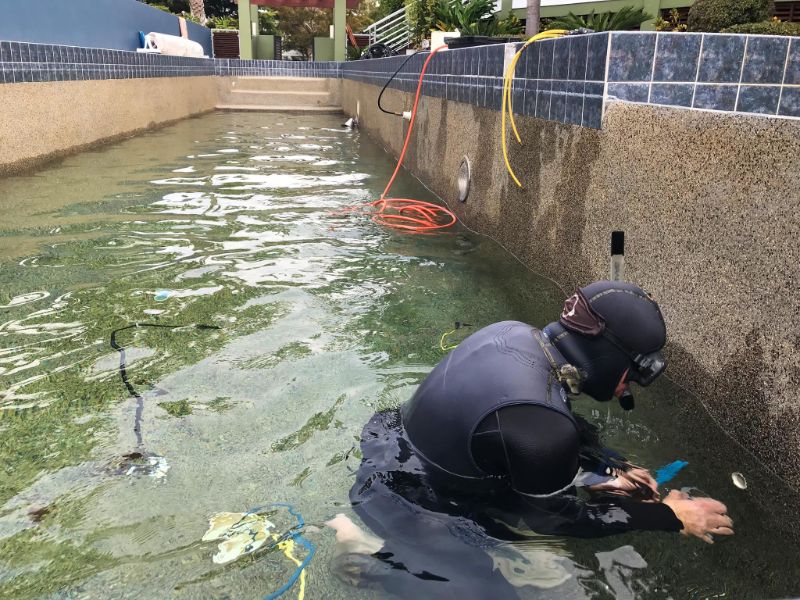 We dive every pool to perform an exhaustive inspection of the structure of the pool. As a part of this procedure, we will also look closely for possible points of concern to avoid future leaks.
Plumbing Pressure Test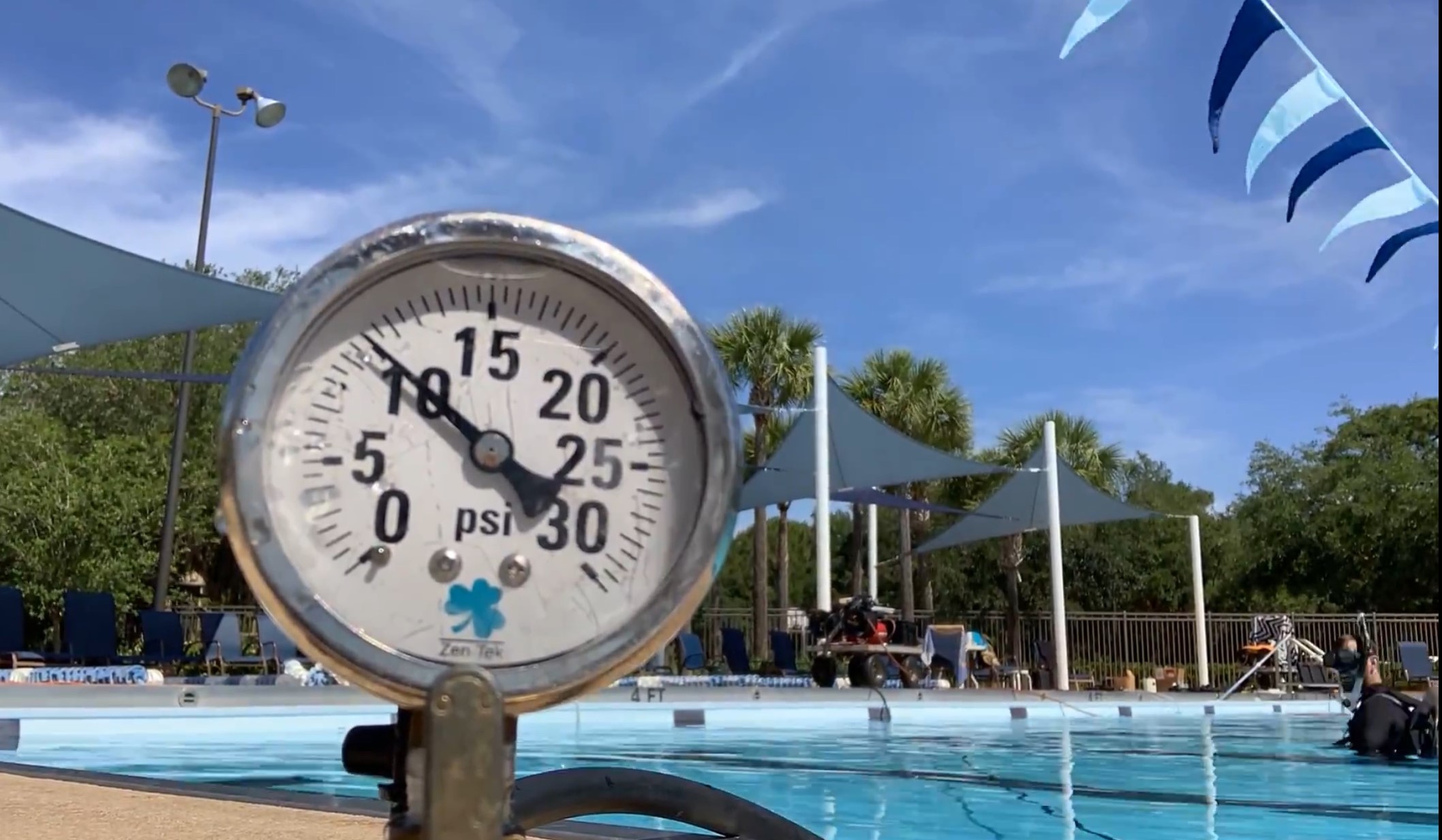 We pressure test every pool. This is a crucial part of our testing because it accounts for the pool plumbing that we cannot visually inspect. We use water & air pressure to test from the pool back to the pump.
Equipment Diagnostic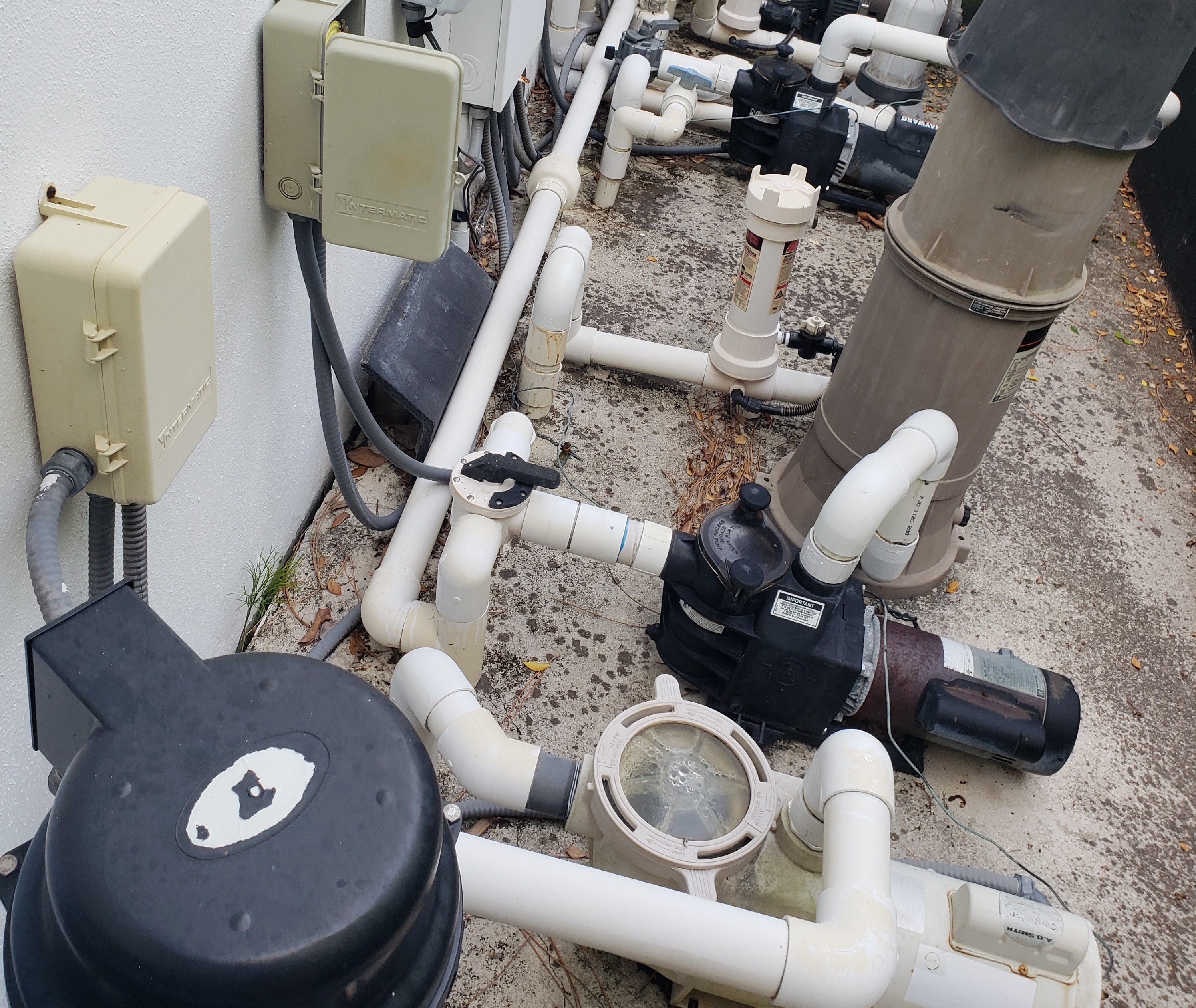 Our testing would not be complete if we did not carefully inspect the pool equipment for leaks of possible points of failure. We look closely for possible problems before they occur.
Pool Leak Experts in Wellen Park
"Are you looking for the best pool leak detectors in the city? – Contact us today!"
You spend a lot of money on your pool and fountain; a leak is an unexpected expense you should not be dealing with. There are a variety of reasons a pool leaks. A leaky pool can create a chemical imbalance, thus cost you money in water lost. Aqua Leak Detection has been years in service in finding the leak and looks for a viable option to fix it speedily. We offer services in Bradenton and other nearby cities.
Our highly-trained technicians can detail the repair costs and procedures, depending on the size, type, and location of the leak. We will make sure that all causes of leaks will be solved so you won't end up throwing any more pennies on a leaky pool.
Why should you hire pool leak detection services?
To keep your pool system working efficiently, you need a professional pool leak detection company to fix leaks, repair pumps, filters, and other pool problems.
Professional installation requires professional help.
Most probably, your in-ground pool was installed by a licensed contractor, who specializes in swimming pool construction and installation. The contractor installed your in-ground hot tub or worked on the bathroom that includes a spa. Hence, professional construction requires professional leaks. It may do more harm to the pool if you repair major problems yourself.
The leak location process involves a computerized analysis of water loss.
This leak location process includes the rate at which the water is running out of the pool. You can perform the basic bucket test to test if you have a suspect leak, but this does not locate the problem. 
Pool owners are advised to clean the filters, skim, and brush the pool. However, serious problems require professional services to replace parts of the pump system. Hiring a professional leak detection team will know how to spot the leak by isolating first the pools' plumbing from other plumbing at home. The pumps, heater, chlorinators, filters, especially the automatic control system will be inspected, especially if the water level is lower when the pump is on. It can be concluded that a leak can be because of a bad connection, defective filtration, broken pipe, or jammed impellers.
Specialized equipment is used to pinpoint the leak
The leak can also originate from cracks in the pool's surface or around the grounds of the pool. With the help of new technology, it helps the professional leak detection company to find leaks through sound sensors. This high-end instrument is equipped to hear leaks.
The pool will also be pressure tested. The water pressure at the bottom of the pool can cause cracks to expand rapidly.
A pool leak detection company has diving equipment
A professional technician can look for underwater drains and other features, which can cause leakage. This personnel will conduct a dye test underwater. It is done by dropping a red dye along the sides or bottom of the pool on the suspected crack. The dye will be then sucked into the crack to confirm the location of the leak.
Contact Aqua Leak Detection Today!
Aqua Leak Detection is equipped with a patented leak detection technology that can locate leaks in the pools and other areas of the house, including the foundation, garage floor, or around the pool paving. 
Call us now at 941-270-6138 to get a free quote. The company serves Wellen Park and other surrounding cities with same-day service.
No per patch fee! We fundamentally do not believe in charging extra for patching structural leaks. If a technician locates a leak in the pool that can be repaired with an epoxy patch, he will apply the patch at no additional cost to you.
Epoxy Patch Exceptions. Due to the nature of how 2-part epoxy adheres to plastic, as per company policy we do not patch cracked light niches or cracked skimmer canisters. This is not a sales tactic, it is solely to protect our customer from a failed repair attempt. The fact of the matter is that an epoxy patch on plastic is not the appropriate permanent repair and will fail in a certain matter of time. We always recommend the complete replacement because that is the proper permanent repair, saving the customer a headache in time and cost.
Pools often have more than one leak. Unfortunately some leaks require a more extensive repair/replacement to permanently repair the leak properly. This could range from an under deck repair to a complete skimmer replacement. Every tech will discuss the repair and it's process and provide a separate quote for the appropriate repair.
Pools are notorious for having more than one leak. Our goal on every job is to find every leak, every time.
If a leak is missed, all work is guaranteed and we will do everything we can to ensure a pool is leak free. We have a 30-day warranty on our leak detection from date of service and a 1 year warranty on all repairs.
Satisfaction Guarantee
With us, you are 100% covered until you are absolutely leak-free. We are focused on providing premium customer service.
Complete Package
We are the one-stop-shop leak detection company. Have a crazy mystery pool problem? We will solve it and repair it without you having to hunt for solutions on your own.
We love leaks!
We are passionate about solving leaks and taking care of pool issues. We have a dynamic team that is talented at problem solving the most mysterious pool leaks.