Bradenton Pool Leak Detection And Repair – Aqua Leak Detection
Complete Structure Test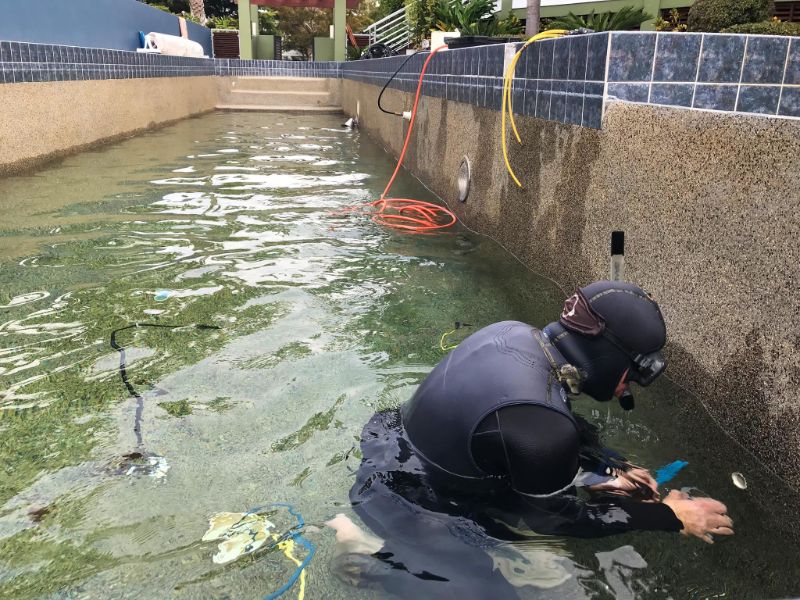 We dive every pool to perform an exhaustive inspection of the structure of the pool. As a part of this procedure, we will also look closely for possible points of concern to avoid future leaks.
Plumbing Pressure Test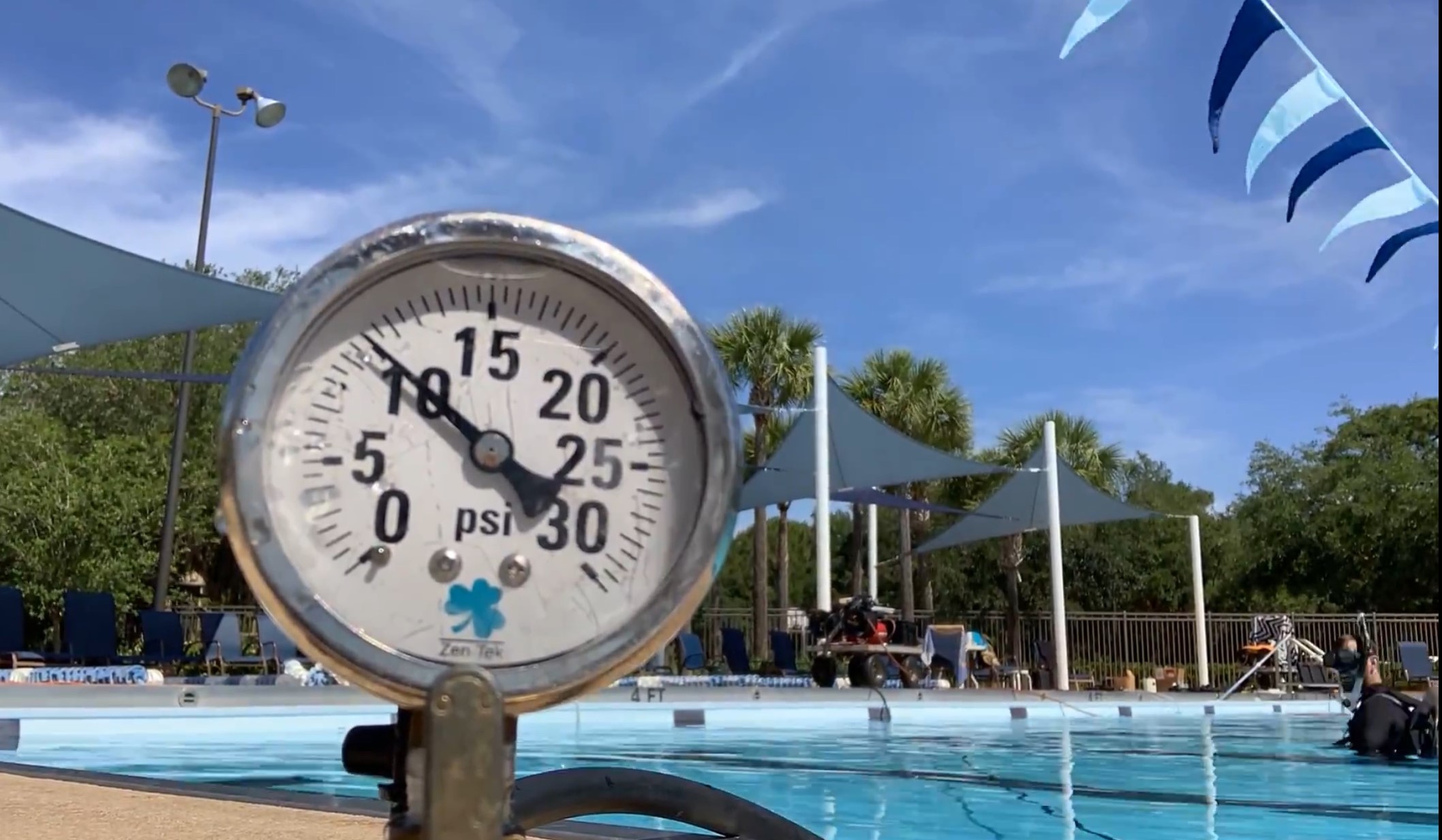 We pressure test every pool. This is a crucial part of our testing because it accounts for the pool plumbing that we cannot visually inspect. We use water & air pressure to test from the pool back to the pump.
Equipment Diagnostic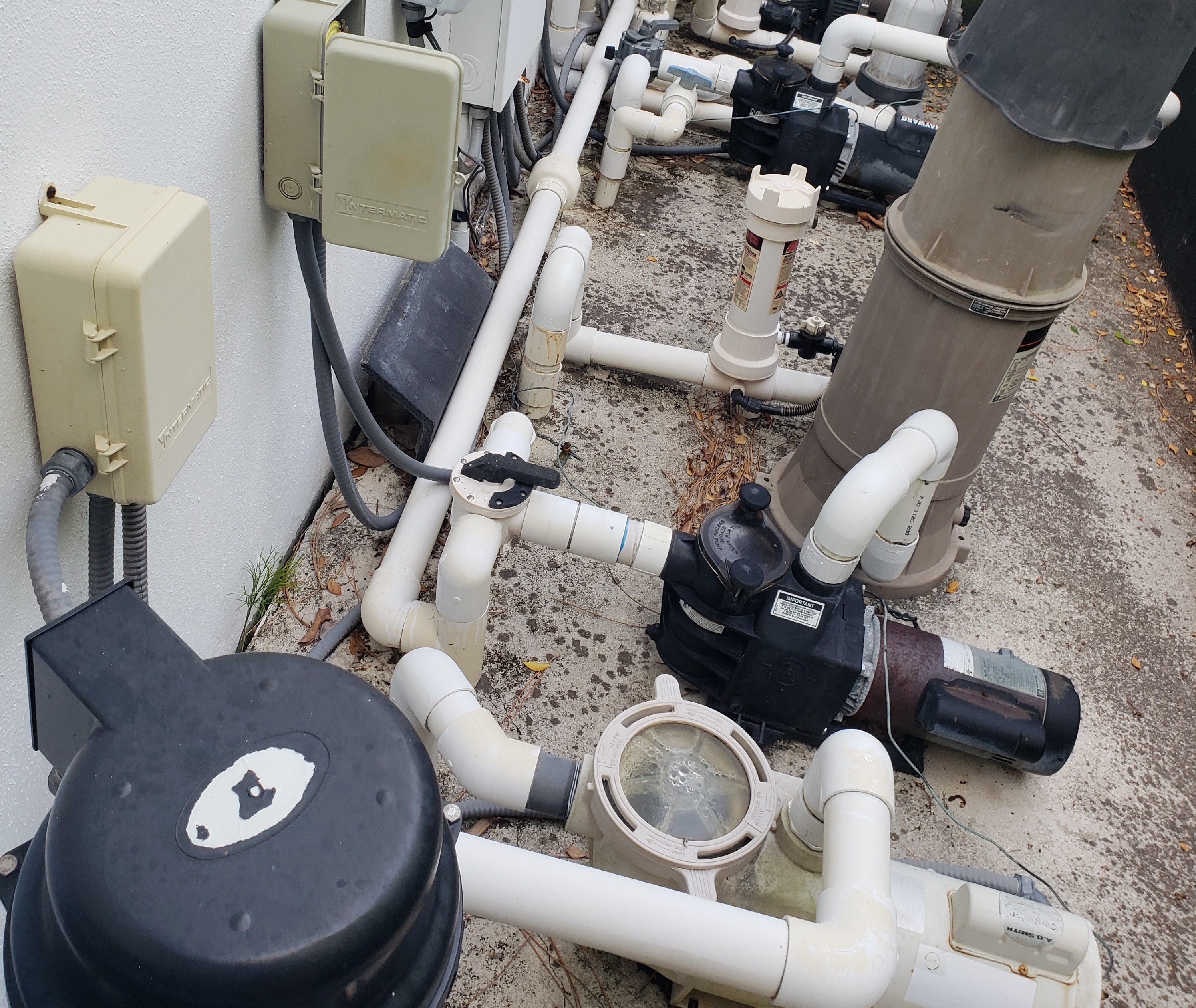 Our testing would not be complete if we did not carefully inspect the pool equipment for leaks of possible points of failure. We look closely for possible problems before they occur.
The Pool Leak Experts in North Fort Myers
"We are your go-to company when it comes to pool problems – Call us today!"
Overtime swimming pools become susceptible to cracks and leakages because of constant exposure to heat, fluctuating weather conditions, and non-maintenance. This why hiring a professional pool leak company is needed to have a regular of your pool condition and look for possible leaks. 
Aqua Leak Detection has been serving every homeowner for more than a decade. We are equipped with the necessary equipment to resolve all your pool problems. Moreover, our company provides a team of highly-skilled professionals to give support, advice, and any help you need when it comes to pool concerns.
Why hire a professional pool service to detect leaks?
When you hire a professional pool leak detection company, you don't have to worry about a single thing about your pool. Investing in an experienced team will keep the pool in good condition and drives away your worries about leaks and cracks because they will come into your house regularly for a check-up.
Top-notch Services
While many homeowners can monitor and maintain pools by themselves; however, they might miss some issues because they lack the machinery and the experience. Pool leak detection company uses advanced technology to find leaks and other damages with high precision.
They can spot even the smallest dents and holes, then repair them on time to prevent them from becoming larger ones. This team of professionals also performs repairs and parts replacement that can run for a long period.
Saves Time and Money
Allowing experts to maintain and monitor your pool regularly can save you money and time in the long run. Though it might seem that hiring a professional leak detection company costly at first, but you'll get to appreciate the benefits later on. By resolving minor issues and keeping your pool well-maintained can keep the optimum performance of the pool at all times. It also helps you prevent major repair costs and increase water consumption.
Keep you out from DIY mistakes
Because some people want to save money on pool repairs, they will buy a few materials then fix it problem themselves. Though it may provide temporary repair, this can cost you more in the long run because the solution to the problem is just a temporary fix and not a permanent solution. In fact, performing DIY can sometimes do more harm and make the problem worse.
When you hire a professional, you can leave all the work to them and will efficiently perform repairs and replacements of parts. 
Why Choose Aqua Leak Detection?
Our qualified pool leak detection specialists will conduct a series to determine the scale of severity and the location of the problem. The team will carry out their tasks without causing further damage to the pool.
Aqua Leak Detection's comprehensive swimming pool leak detection service delivers fast and efficient results so that the swimming pool can be used again as soon as possible. 
Call Us Today!
If you are looking for pool leak detection services in North Fort Myers and other nearby areas, don't hesitate to contact us at 941-270-6138. Aqua Leak Detection has been in the industry for more than a decade, providing excellent service to every pool owner experiencing problems about leaks, cracks, and other serious concerns. 
No per patch fee! We fundamentally do not believe in charging extra for patching structural leaks. If a technician locates a leak in the pool that can be repaired with an epoxy patch, he will apply the patch at no additional cost to you.
Epoxy Patch Exceptions. Due to the nature of how 2-part epoxy adheres to plastic, as per company policy we do not patch cracked light niches or cracked skimmer canisters. This is not a sales tactic, it is solely to protect our customer from a failed repair attempt. The fact of the matter is that an epoxy patch on plastic is not the appropriate permanent repair and will fail in a certain matter of time. We always recommend the complete replacement because that is the proper permanent repair, saving the customer a headache in time and cost.
Pools often have more than one leak. Unfortunately some leaks require a more extensive repair/replacement to permanently repair the leak properly. This could range from an under deck repair to a complete skimmer replacement. Every tech will discuss the repair and it's process and provide a separate quote for the appropriate repair.
Pools are notorious for having more than one leak. Our goal on every job is to find every leak, every time.
If a leak is missed, all work is guaranteed and we will do everything we can to ensure a pool is leak free. We have a 30-day warranty on our leak detection from date of service and a 1 year warranty on all repairs.
Satisfaction Guarantee
With us, you are 100% covered until you are absolutely leak-free. We are focused on providing premium customer service.
Complete Package
We are the one-stop-shop leak detection company. Have a crazy mystery pool problem? We will solve it and repair it without you having to hunt for solutions on your own.
We love leaks!
We are passionate about solving leaks and taking care of pool issues. We have a dynamic team that is talented at problem solving the most mysterious pool leaks.