Punta Gorda Pool Leak Detection And Repair – Aqua Leak Detection
Complete Structure Test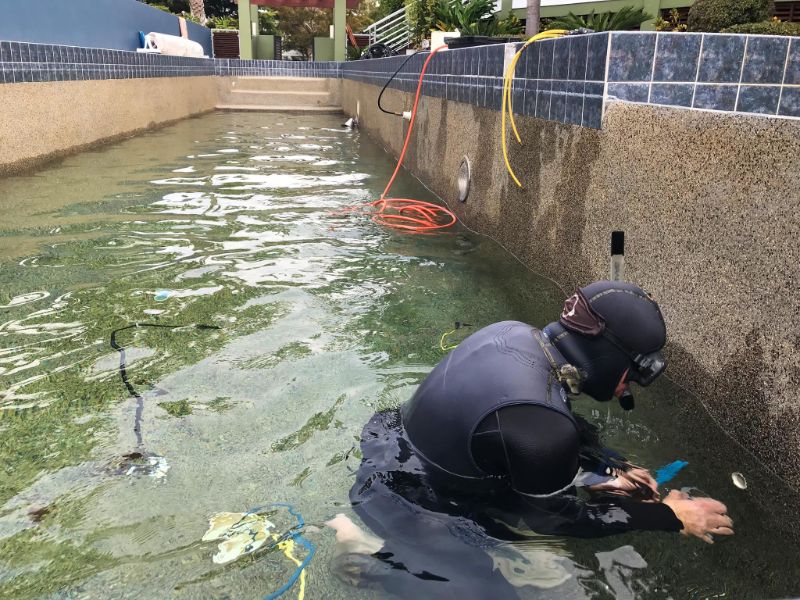 We dive every pool to perform an exhaustive inspection of the structure of the pool. As a part of this procedure, we will also look closely for possible points of concern to avoid future leaks.
Plumbing Pressure Test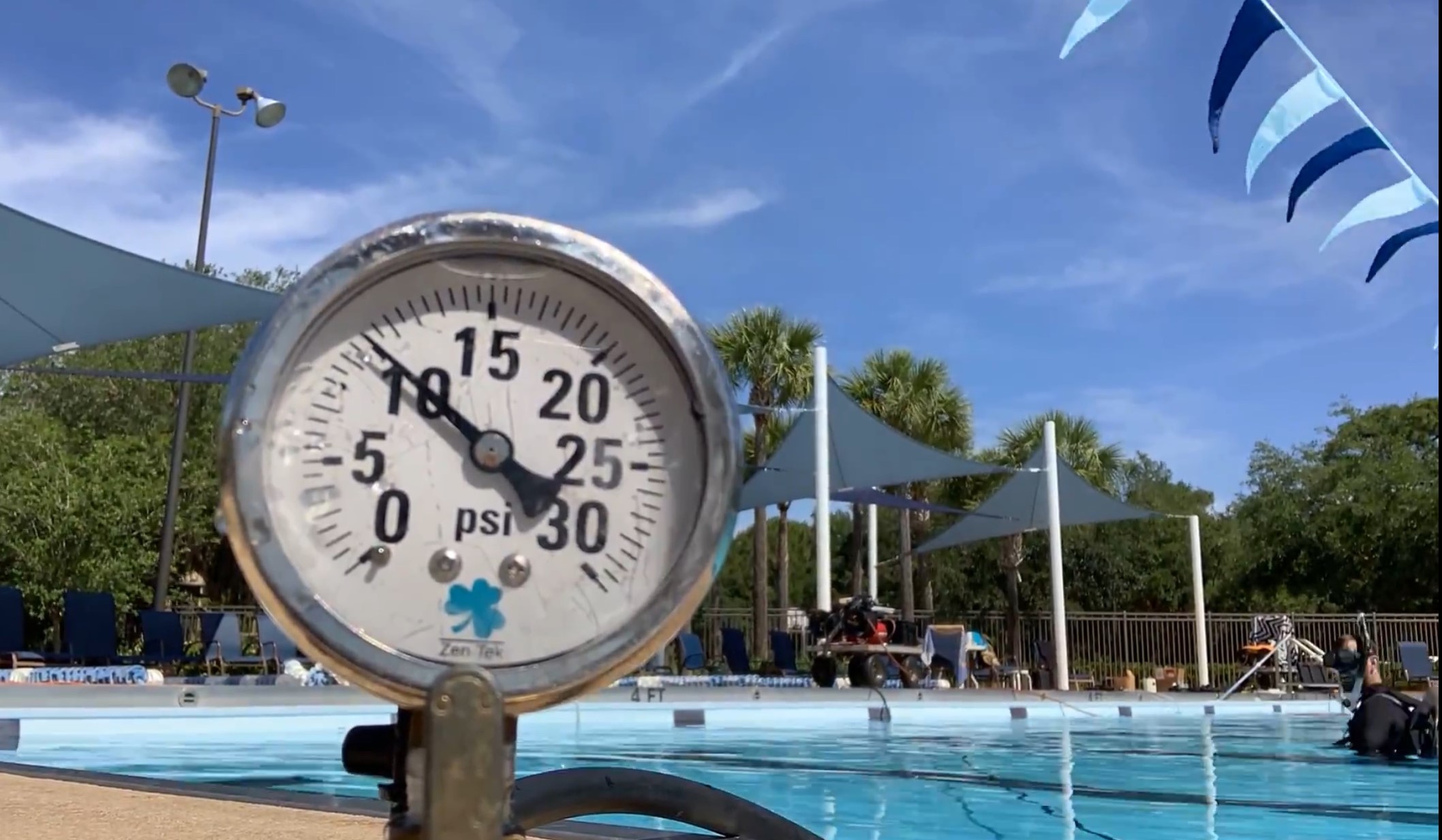 We pressure test every pool. This is a crucial part of our testing because it accounts for the pool plumbing that we cannot visually inspect. We use water & air pressure to test from the pool back to the pump.
Equipment Diagnostic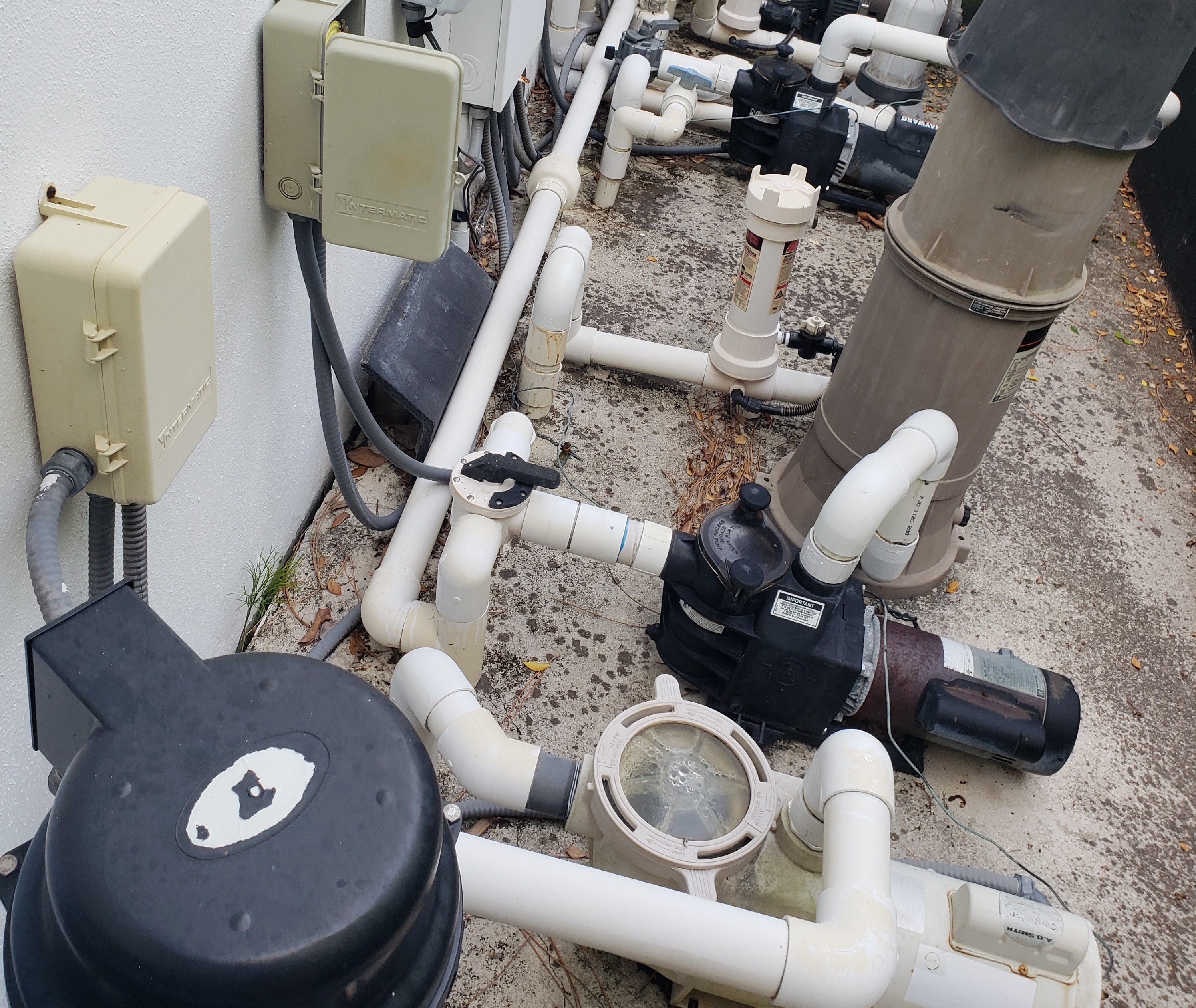 Our testing would not be complete if we did not carefully inspect the pool equipment for leaks of possible points of failure. We look closely for possible problems before they occur.
Pool Leak Detection Professionals in Punta Gorda
"We aim to provide the best solution to your leak problems – Contact us now!"
If a leak detection test confirms the presence of a leak, your priority is to get it fixed as soon as possible. Leaks can drain your pool and raise your water consumption to a sudden spike. At Aqua Leak Detection, we take our clients' concerns seriously.
Our company is committed to providing the best quality service to our customers. We understand the inconvenience it can bring to you; therefore, we will do our best to ensure that the job gets done quickly and efficiently. We proudly offer our services in Punta Gorda and all surrounding areas.
What is pool leak detection?
Pools must be watertight, but sealants can deteriorate, and other parts of the pool shift or just wear out over time. So, it is an evitable experience. Pools can leak through any of the accessories, fittings, plumbing, or through broken pipes. It is important to repair the leaks right away, not only to save water, chemical, and heat but also to prevent damages to other pool structural components that support the pool and the pool deck.
This is where pool leak detection comes into play. It is a highly specialized branch of the industry, responsible for locating the origins of leaks and then carry out a solution on how to get them repaired.
Common Types of Pool Leaks
There are several reasons your pool develops a leak. Swimming pool leak repairs must be taken care of by the experts to avoid further damages to the pool. Here are the common types of leaks:
Structural cracks
If you see cracks in the pool's structure, it is called structural cracks. This is also one of the common reasons pool leaks. This kind of leak requires a deck repair.
Skimmer Leaks
The skimmers can get brittle over time and may crack with age, causing the pool to leak.
Spa jet leaks
For pools with a hot tub, spa jet leaks may also occur. Just like skimmer leaks, the plastic gets brittle and crack around the corners and edges.
Main drain leaks
The main drain is found at the lowest point of the pool. Because of constant water pressure at this depth, the severity of the leak can escalate if not addressed right away.
Plumbing leaks
These leaks can occur on intake and return lines. These are very hard to track down since most of them are deeply installed underground.
 Water Feature Leaks
Some pools have added features like waterfalls, which give an aesthetic vibe. But over time, leaks can occur in the other plumbing where the feature is installed, which can be problematic.
Underwater lighting
Lighting in a pool helps during the night and makes it aesthetically pleasing. The issues like poor fitting and failed seals can sometimes result in a leak.
Water slides
Water slides are also another accessory added to pools. The problem may arise at the hose connection or in the underground plumbing.
Pump and filter
The leaks in the pump and filter may either require repair or replacement of the affected parts, depending on the severity of the damage.
Call Us Today!
All these types of pool leaks can be detected right away because Aqua Leak Detection is equipped with the right machinery and trained personnel to do the job. Call us now to schedule an inspection at 941-270-6138. Our company is brimming with services and offerings that will surely help you solve your pool problem at a competitive price.
Here at Aqua Leak Detection, customer satisfaction is our utmost priority. Our services are available throughout Punta Gorda and other nearby cities.
No per patch fee! We fundamentally do not believe in charging extra for patching structural leaks. If a technician locates a leak in the pool that can be repaired with an epoxy patch, he will apply the patch at no additional cost to you.
Epoxy Patch Exceptions. Due to the nature of how 2-part epoxy adheres to plastic, as per company policy we do not patch cracked light niches or cracked skimmer canisters. This is not a sales tactic, it is solely to protect our customer from a failed repair attempt. The fact of the matter is that an epoxy patch on plastic is not the appropriate permanent repair and will fail in a certain matter of time. We always recommend the complete replacement because that is the proper permanent repair, saving the customer a headache in time and cost.
Pools often have more than one leak. Unfortunately some leaks require a more extensive repair/replacement to permanently repair the leak properly. This could range from an under deck repair to a complete skimmer replacement. Every tech will discuss the repair and it's process and provide a separate quote for the appropriate repair.
Pools are notorious for having more than one leak. Our goal on every job is to find every leak, every time.
If a leak is missed, all work is guaranteed and we will do everything we can to ensure a pool is leak free. We have a 30-day warranty on our leak detection from date of service and a 1 year warranty on all repairs.
Satisfaction Guarantee
With us, you are 100% covered until you are absolutely leak-free. We are focused on providing premium customer service.
Complete Package
We are the one-stop-shop leak detection company. Have a crazy mystery pool problem? We will solve it and repair it without you having to hunt for solutions on your own.
We love leaks!
We are passionate about solving leaks and taking care of pool issues. We have a dynamic team that is talented at problem solving the most mysterious pool leaks.