Cape Coral Pool Leak Detection And Repair – Aqua Leak Detection
Complete Structure Test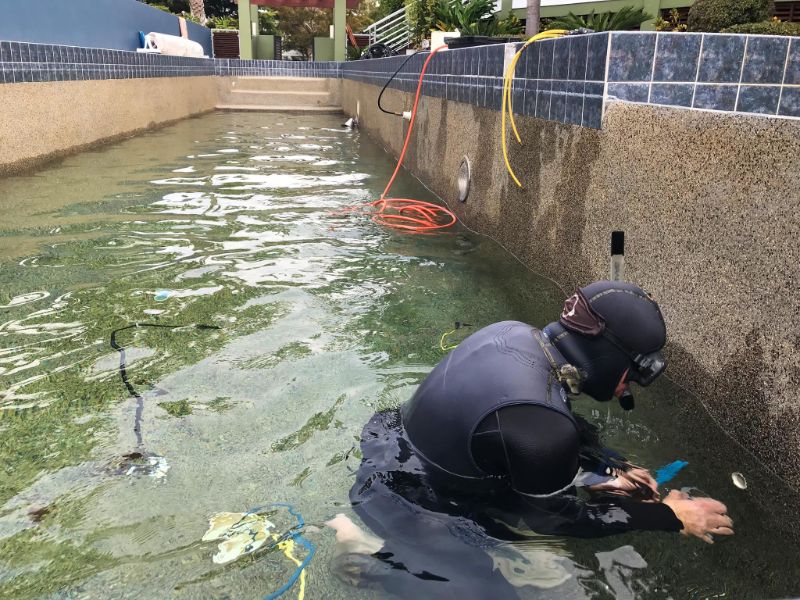 We dive every pool to perform an exhaustive inspection of the structure of the pool. As a part of this procedure, we will also look closely for possible points of concern to avoid future leaks.
Plumbing Pressure Test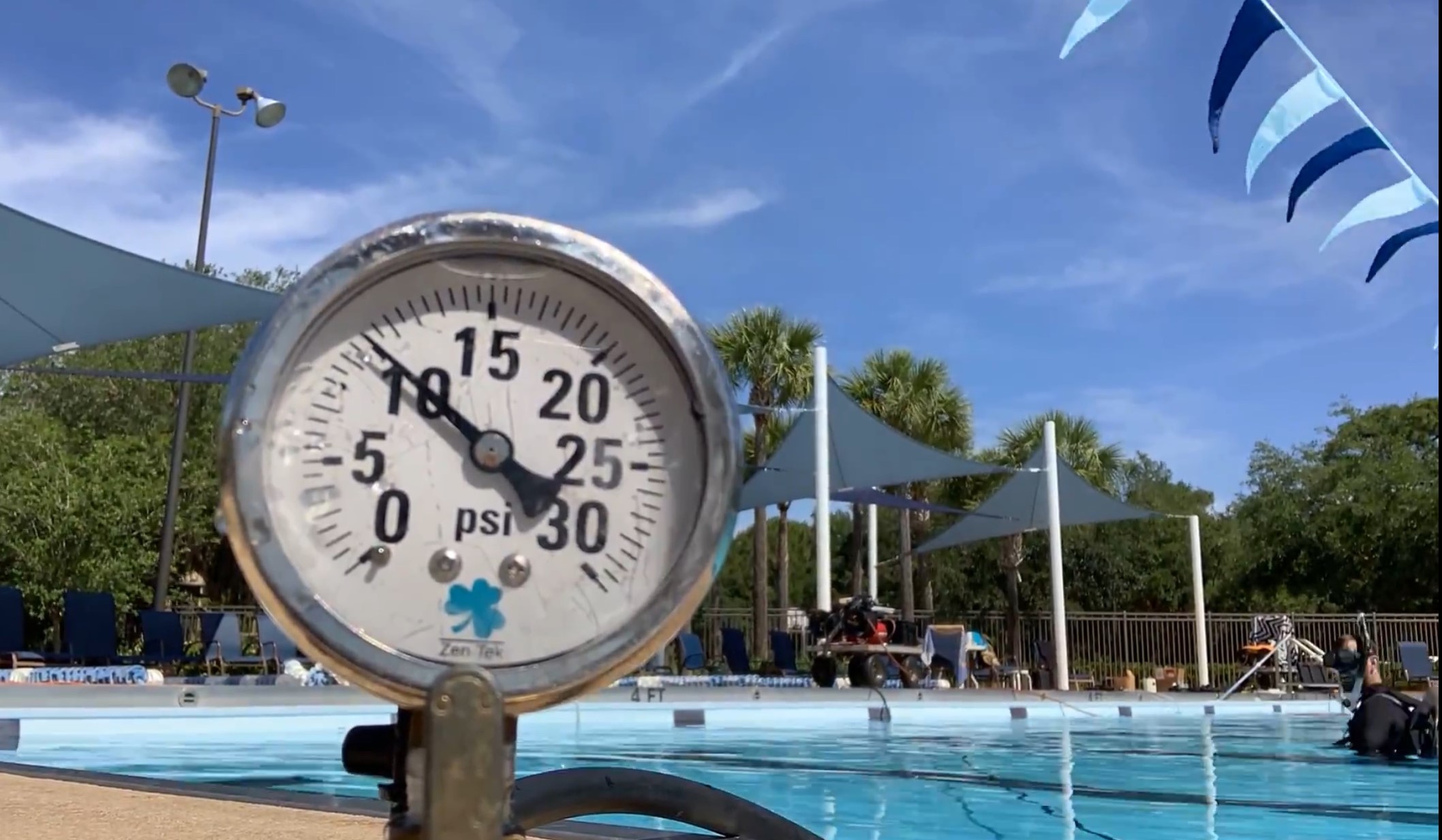 We pressure test every pool. This is a crucial part of our testing because it accounts for the pool plumbing that we cannot visually inspect. We use water & air pressure to test from the pool back to the pump.
Equipment Diagnostic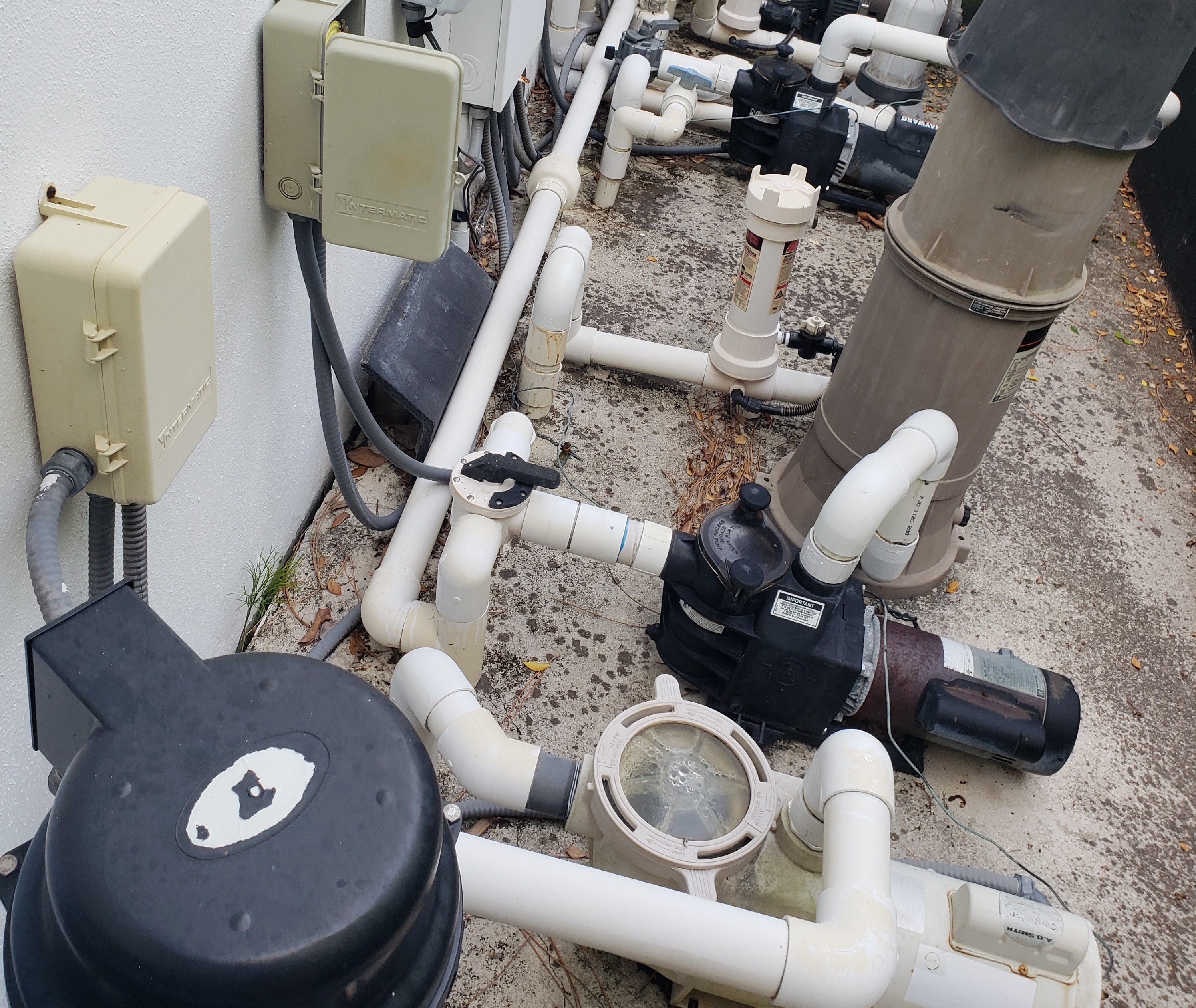 Our testing would not be complete if we did not carefully inspect the pool equipment for leaks of possible points of failure. We look closely for possible problems before they occur.
#1 Pool Leak Detection Company in Cape Coral
"Your pool problem is our problem, too – Call us now!"
If you suspect that there is a leak in your pool, fret not, we are 24/7 available to offer you outstanding service to your problem. Here at Aqua Leak Detection, your problem is also ours. Rest at ease as we do our job because we are equipped with the most trained personnel, high-end machinery, and have been in the business for more than a decade.
We proudly serve all residential and business clients throughout Cape Coral and the nearby cities. We are a locally-owned business that is committed to giving our customers quality service at an affordable price. Our teams have served thousands of customers already. With such experience and knowledge, we will assure you that the solution is long-lasting and permanent.
Who do You Call When Pool Leaks Happen?
Two common professions are usually called during leak detection: a leak detection company and a plumber. While both professions have undergone comprehensive training and extensive study on how to install and repair plumbing pipes, these two are different.
Plumber
Plumbers install water pipes in both new and existing homes and commercial buildings. It includes the pipes, which deliver fresh water to washing machines, sinks, and other water-related fixtures. Besides, they also knowhow to install drain lines and vent pipes to bring wastewater away to the sewer. Some plumbers are capable of making repairs to plumbing systems.
Leak detection professionals
They are sub-specialist in the plumbing trades. They have expensive knowledge of how plumbing systems work and have specialized equipment to find hidden leaks. In short, they can repair efficiently and more economically.
The early signs of plumbing leaks often go unnoticed. Leaks can occur in deep pipes that supply water coming into your pool, or they can happen in the pipes that deliver wastewater out. Since pool piping is installed behind the walls or deep underground, which can be easily overlooked, what's happening with them.
Between the two on who you should call? Call for a pool leak detection company. Trusted leak detection companies are equipped with high-tech equipment to find the most difficult leaks.
Small leaks can lead to more problems.
Even if the leak is the size of a pinhole, the amount of water that it leaks for days, weeks, and even months when undetected can cause a significant increase in the water bill. On top of that, these professionals are trained to listen to certain sounds and notice other signs and indications. The pool leak detection company can hear these sounds using specialized equipment even under rocks, concrete, and soil. 
Here are the few signs of pool leak:
Unusually increase in the water bill
Algae growth
Fluctuating chemical levels
Discolored water
Cracks in and around the pool
Standing water
Prevention is better than an ounce of cure, as they say. The same goes for pool leaks. Many great pool leak detection services offer affordable inspections. This helps the homeowner to understand the situation of the leak and get the possible repair as soon as possible.
Contact us now!
Seek professional help by calling our experts at 941-270-6138. Aqua Leak Detection is a locally-owned pool leak detection company that specializes mainly in swimming pool leak detection and pool restoration. We have a reputation for being the most trustworthy pool leak services in Cape Coral and some nearby areas.
No per patch fee! We fundamentally do not believe in charging extra for patching structural leaks. If a technician locates a leak in the pool that can be repaired with an epoxy patch, he will apply the patch at no additional cost to you.
Epoxy Patch Exceptions. Due to the nature of how 2-part epoxy adheres to plastic, as per company policy we do not patch cracked light niches or cracked skimmer canisters. This is not a sales tactic, it is solely to protect our customer from a failed repair attempt. The fact of the matter is that an epoxy patch on plastic is not the appropriate permanent repair and will fail in a certain matter of time. We always recommend the complete replacement because that is the proper permanent repair, saving the customer a headache in time and cost.
Pools often have more than one leak. Unfortunately some leaks require a more extensive repair/replacement to permanently repair the leak properly. This could range from an under deck repair to a complete skimmer replacement. Every tech will discuss the repair and it's process and provide a separate quote for the appropriate repair.
Pools are notorious for having more than one leak. Our goal on every job is to find every leak, every time.
If a leak is missed, all work is guaranteed and we will do everything we can to ensure a pool is leak free. We have a 30-day warranty on our leak detection from date of service and a 1 year warranty on all repairs.
Satisfaction Guarantee
With us, you are 100% covered until you are absolutely leak-free. We are focused on providing premium customer service.
Complete Package
We are the one-stop-shop leak detection company. Have a crazy mystery pool problem? We will solve it and repair it without you having to hunt for solutions on your own.
We love leaks!
We are passionate about solving leaks and taking care of pool issues. We have a dynamic team that is talented at problem solving the most mysterious pool leaks.