Repair Work Showcase
Excellent workmanship from start to finish is The Aqua Leak Difference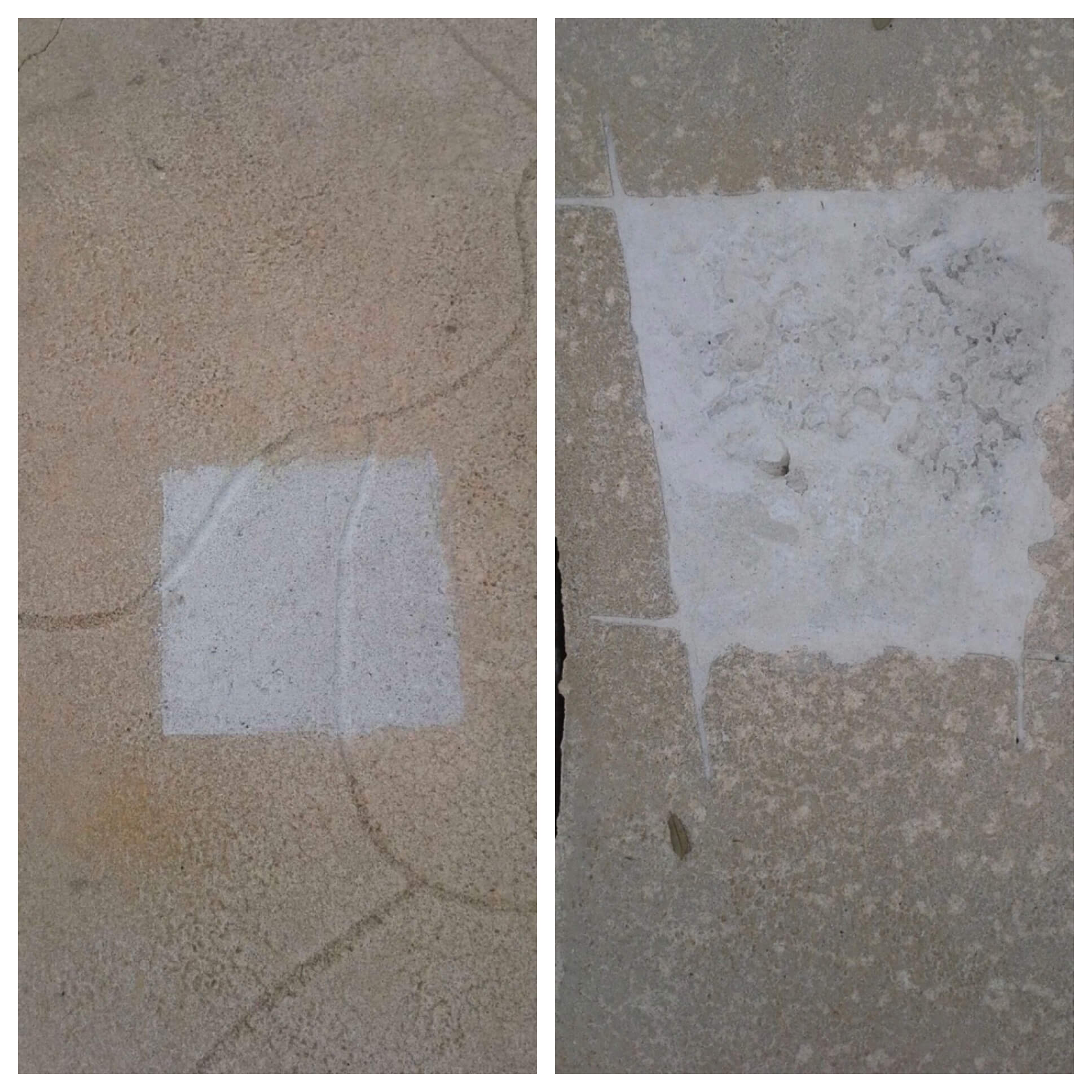 Not all repairs are created equally.
Left
: The result of an under deck repair that Aqua Leak performed.
Right: The result of a competitor's under deck repair.
Wall Fitting Replacement
This is the before (left) and after (right) of a wall fitting we replaced. We strive to minimialize scarring as mush as possible and in this case, you can hardly tell!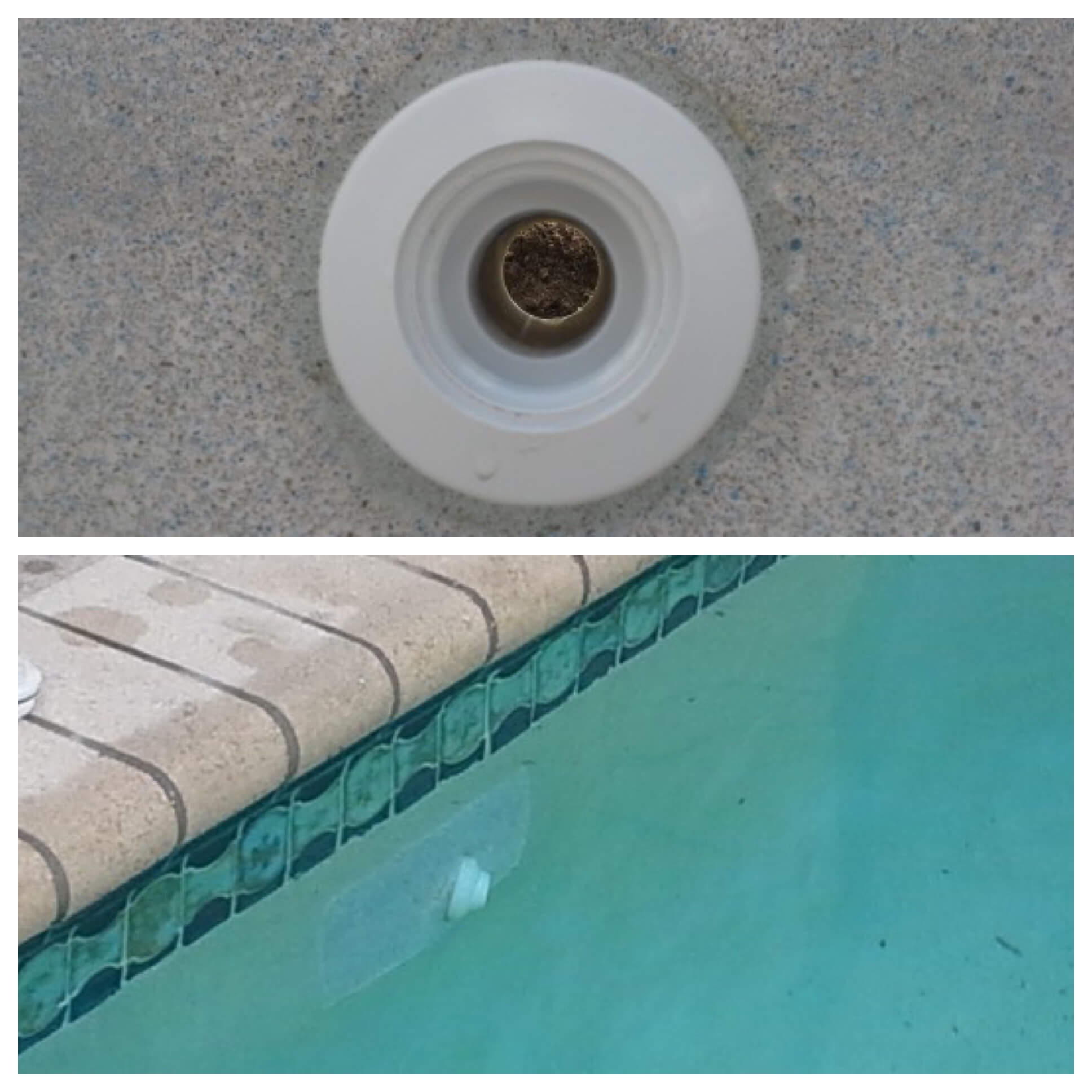 We cut circles, not squares.
Here is another great example of how we continue to set our repairs apart from the rest. Observe the outrageous rectangle, cut in the pool surface by a competitor (bottom image) to replace a wall fitting.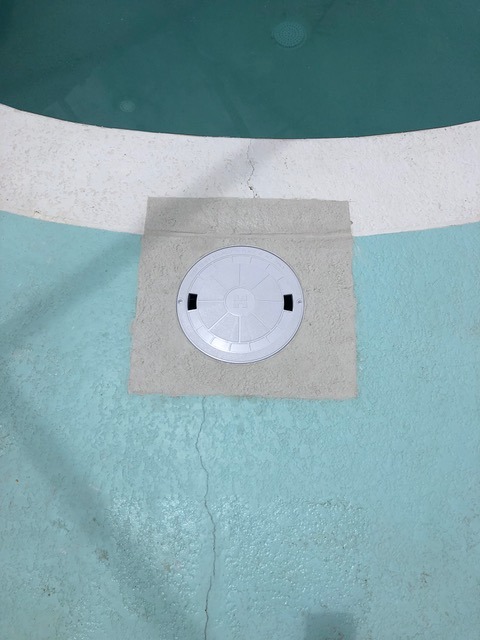 Skimmer Replacement (Bird's Eye View)
Before paint, you can see where we cut for the skimmer replacement. After this is painted, you will be hard pressed to find our repair.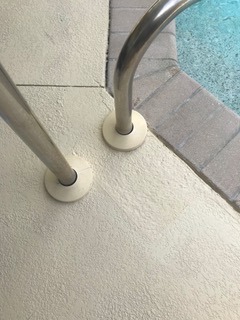 Can you spot the repair?
Upon completetion of a repair, we texture the deck to best of our abilities and can often times hide the scar of the repair.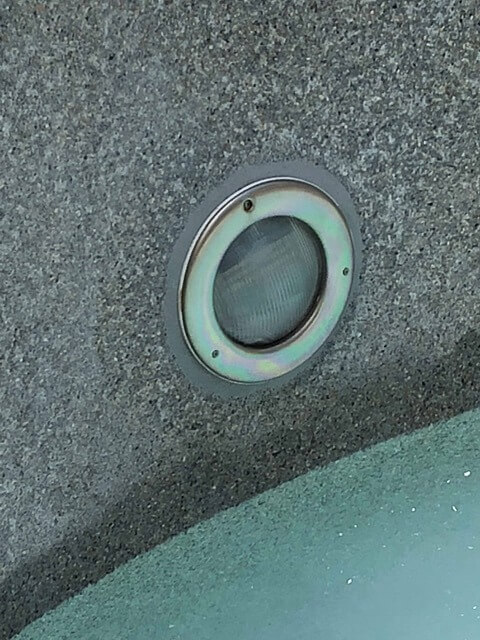 Light Niche Replacement
We always attempt to minimize any scar after a repair, this a clean scar that will be hard to see once the pool is filled and operating.
From the Field
A little taste of what we encounter on some of our job sites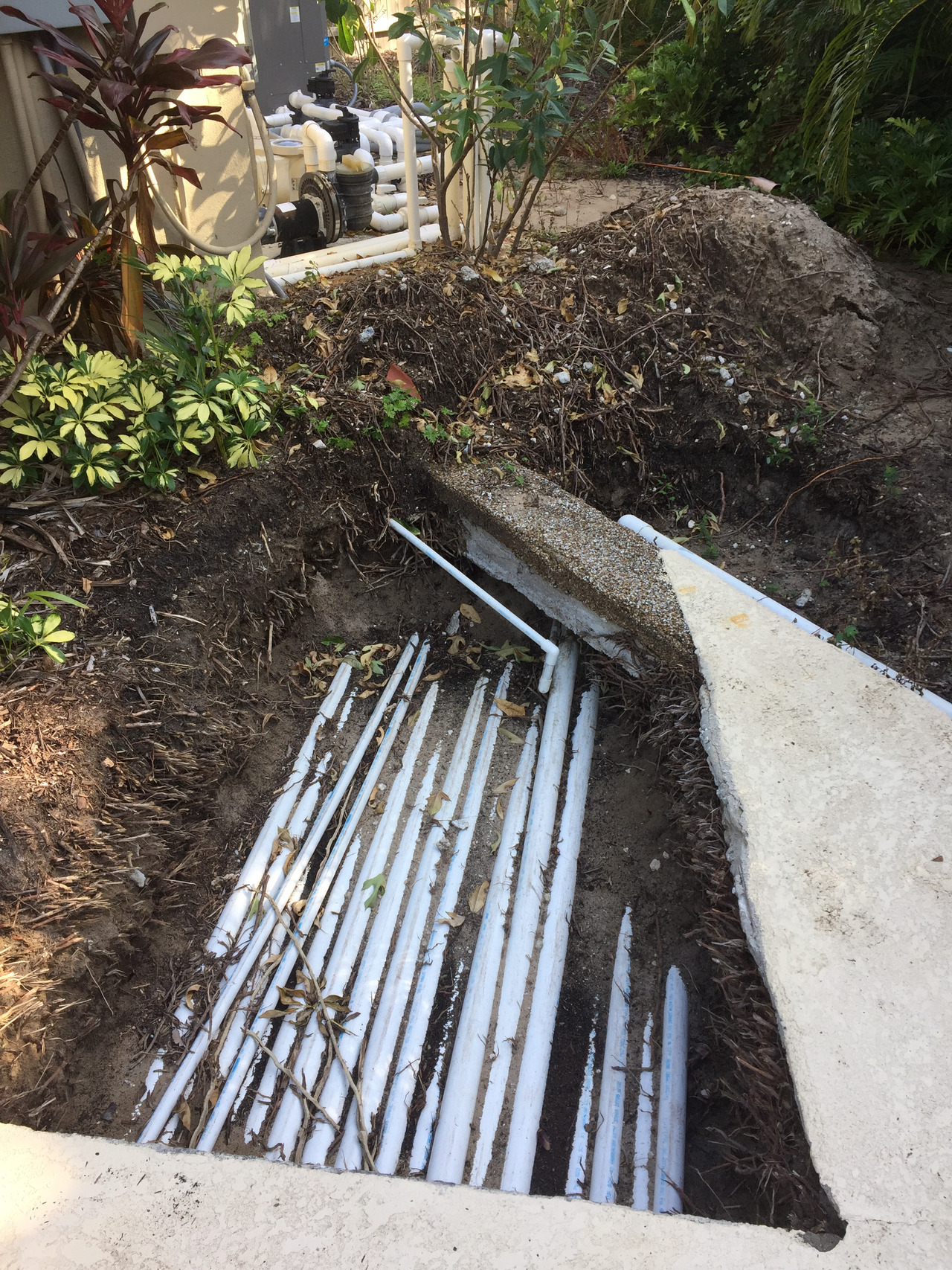 Not everything is as it seems.
This is the headache we unearthed while performing an under-dirt repair on a plumbing line.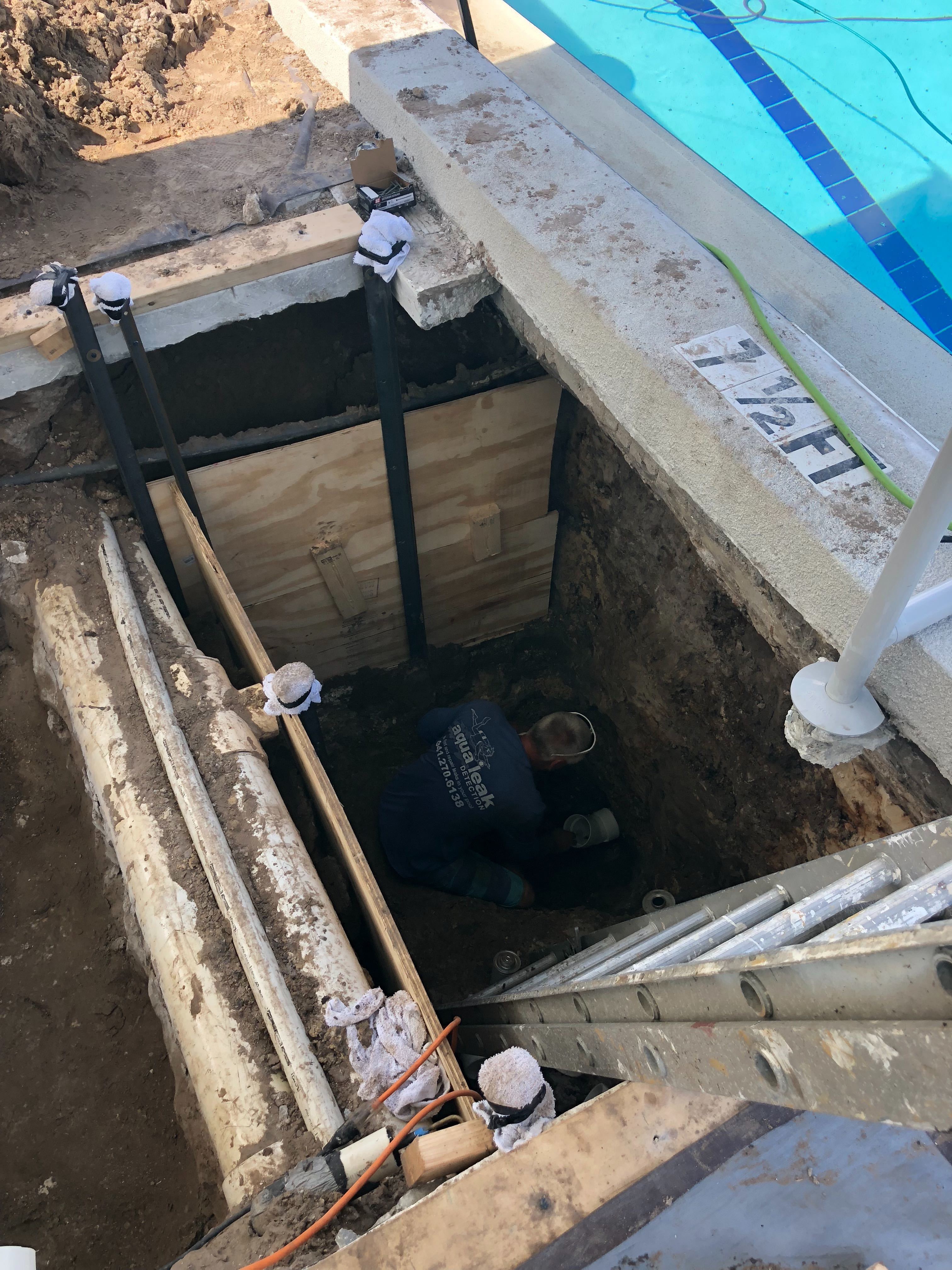 Tunneling to the leak.
When we do repairs at commercial pools, sometimes we have to carefully tunnel to access the precise leak in the line.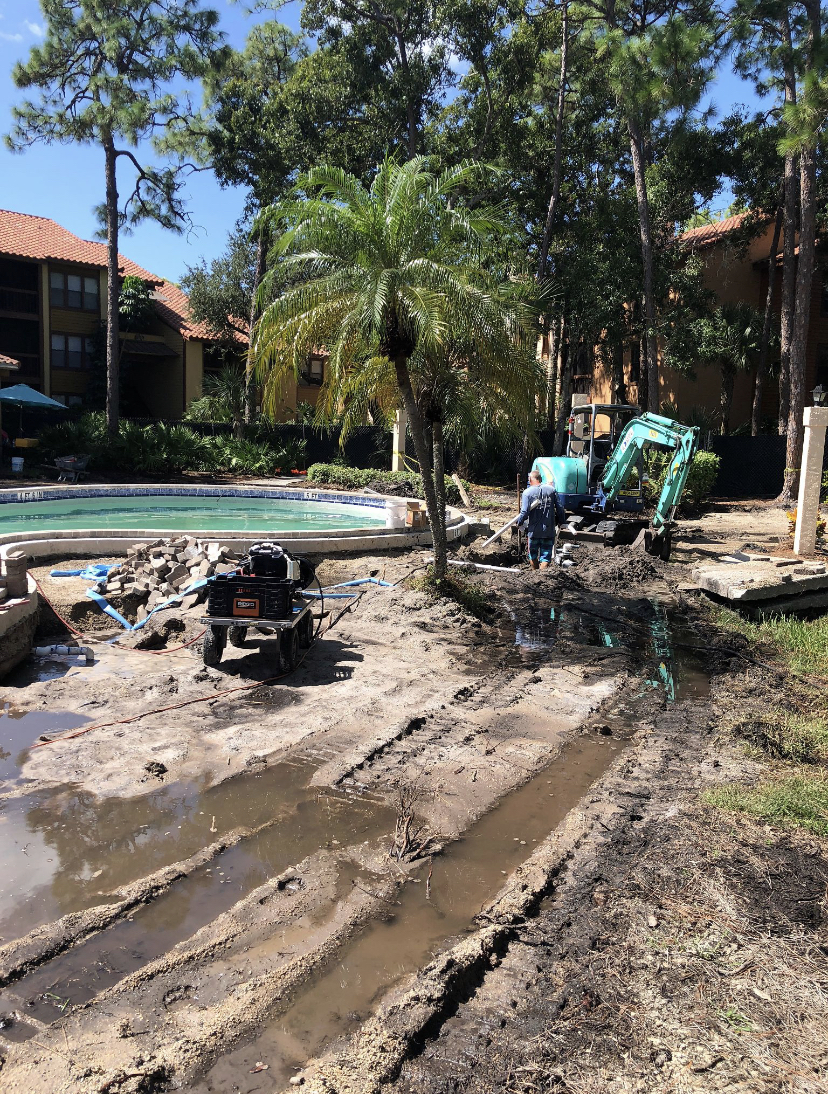 We aren't afraid of getting dirty.
Sometimes repairs take a little bit of extra attention. Jobs like this do not scare us, and we are well equiped to tackle jobs of any size.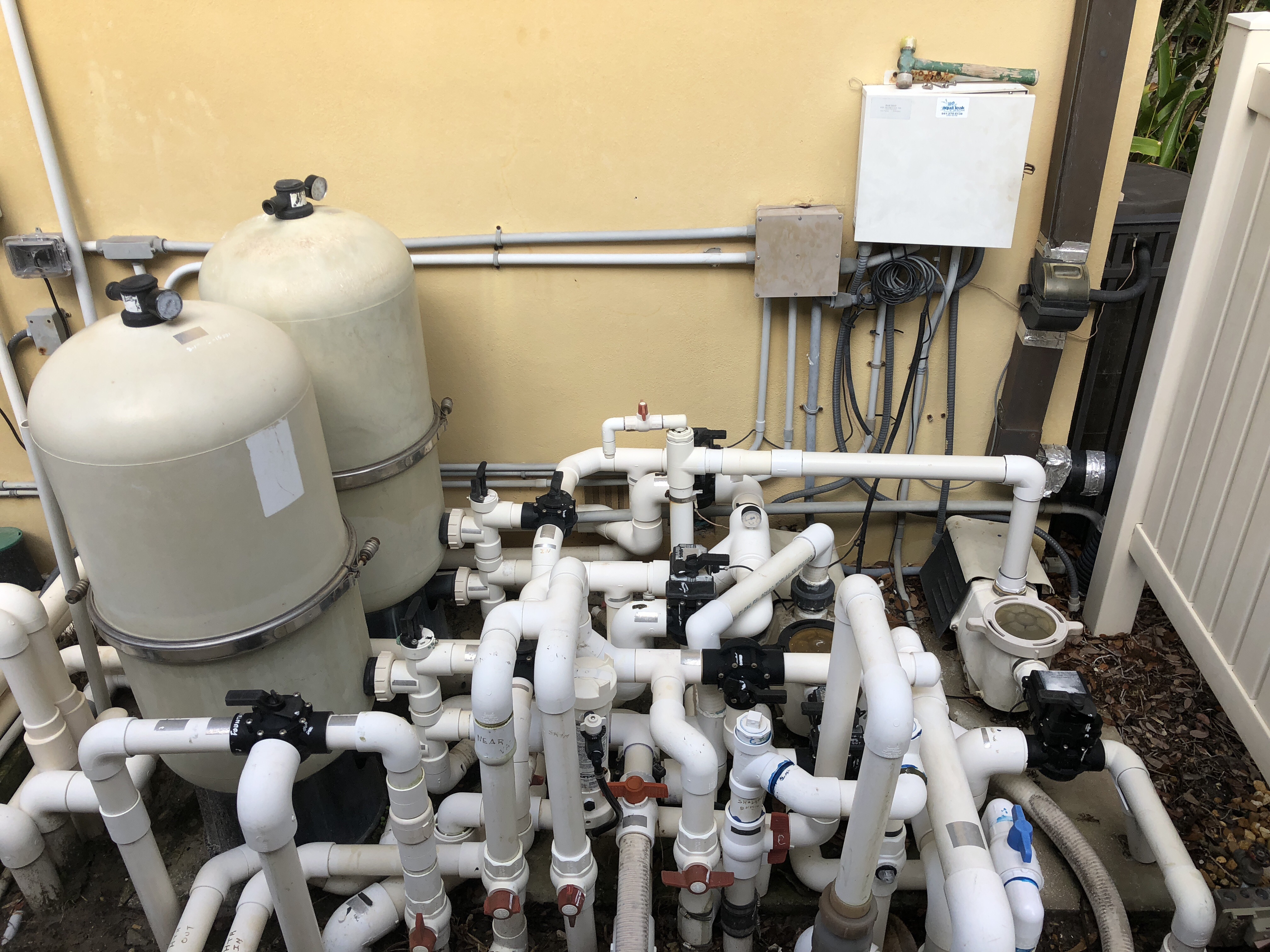 Crazy Complicated Plumbing
After years of various repairs, this equipment became a nasty web of PVC and valves.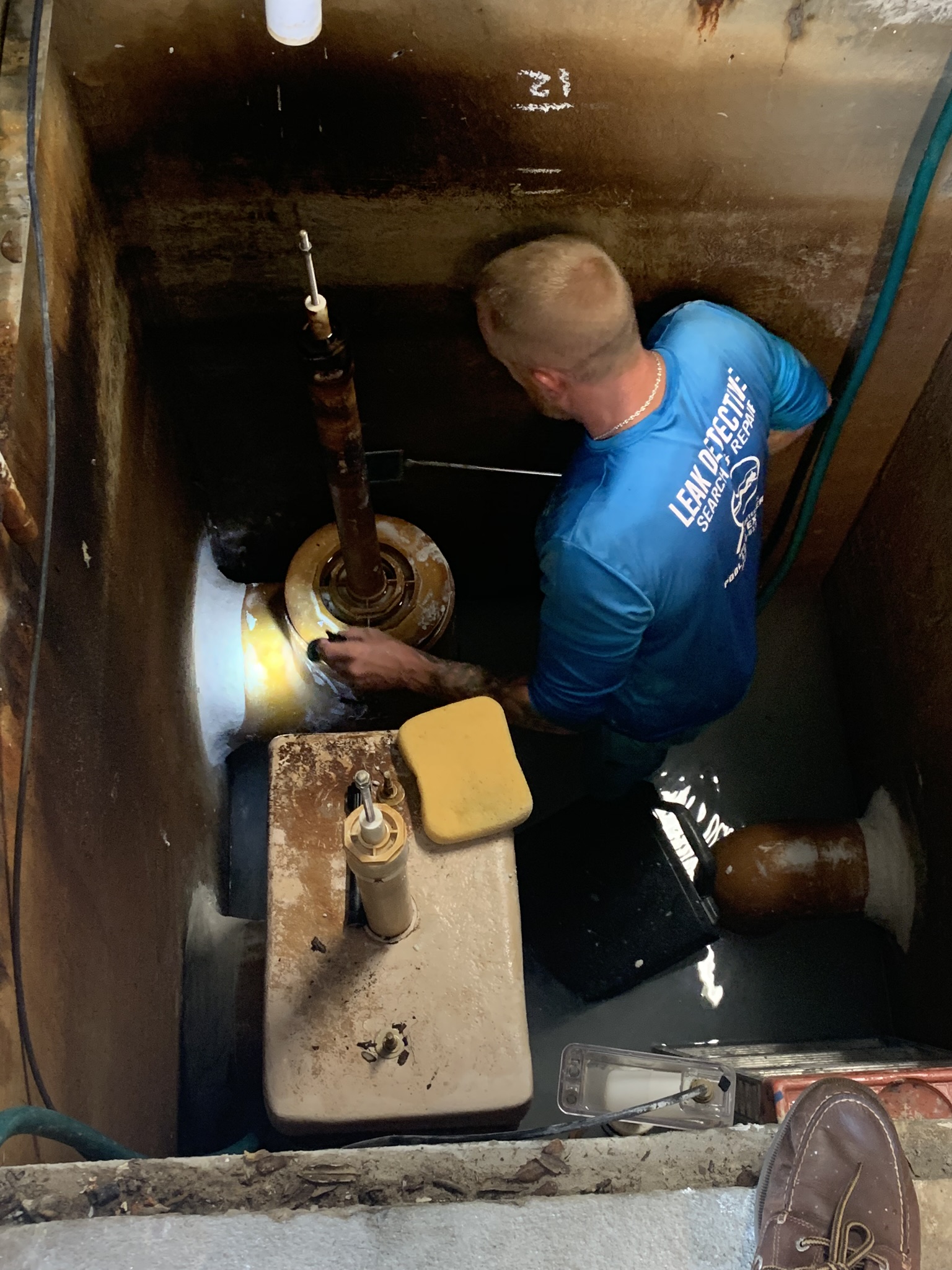 Next level leak detection.
Leaks can be anywhere. This was a difficult leak we found and repaired in the collector pit at a large commercial pool.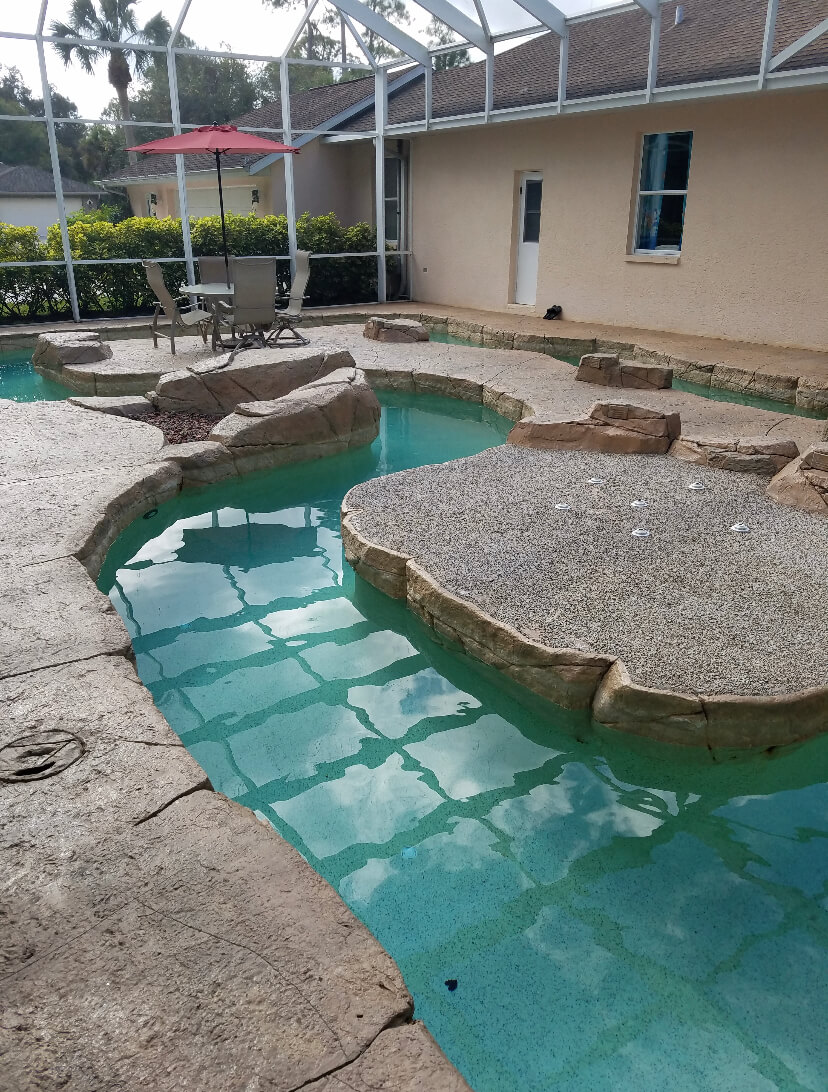 Cool pools = not-so-cool leaks.
Leaks are fickle, they occur in any pool of any shape or size. This pool made for a fun leak detection, but not as relaxing as the lazy river would suggest.