Venice Pool Leak Detection And Repair – Aqua Leak Detection
Complete Structure Test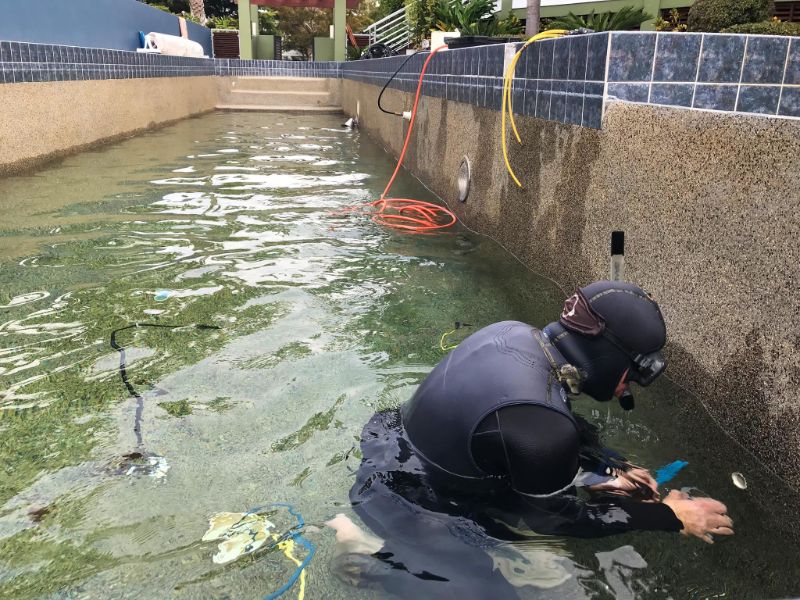 We dive every pool to perform an exhaustive inspection of the structure of the pool. As a part of this procedure, we will also look closely for possible points of concern to avoid future leaks.
Plumbing Pressure Test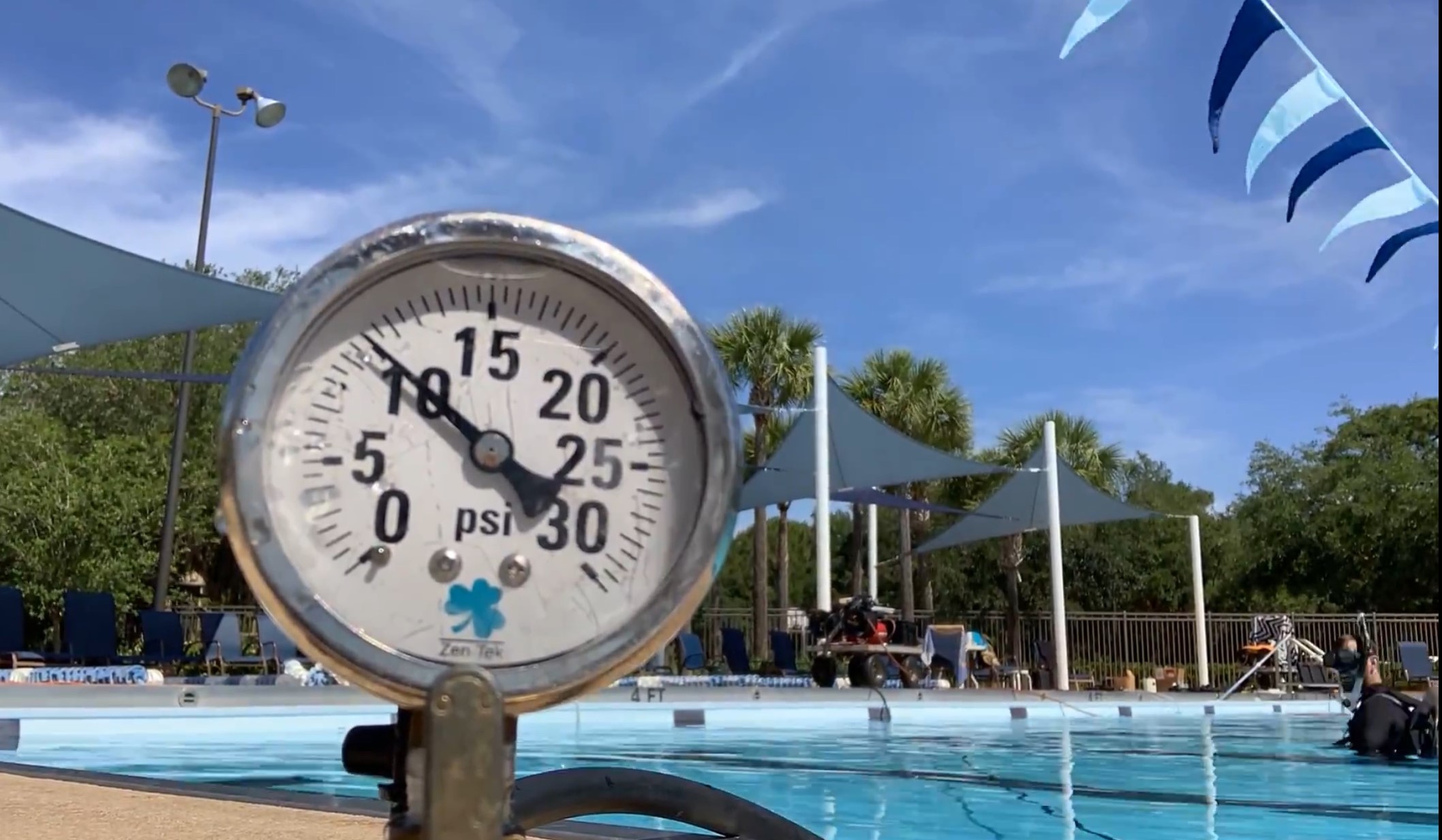 We pressure test every pool. This is a crucial part of our testing because it accounts for the pool plumbing that we cannot visually inspect. We use water & air pressure to test from the pool back to the pump.
Equipment Diagnostic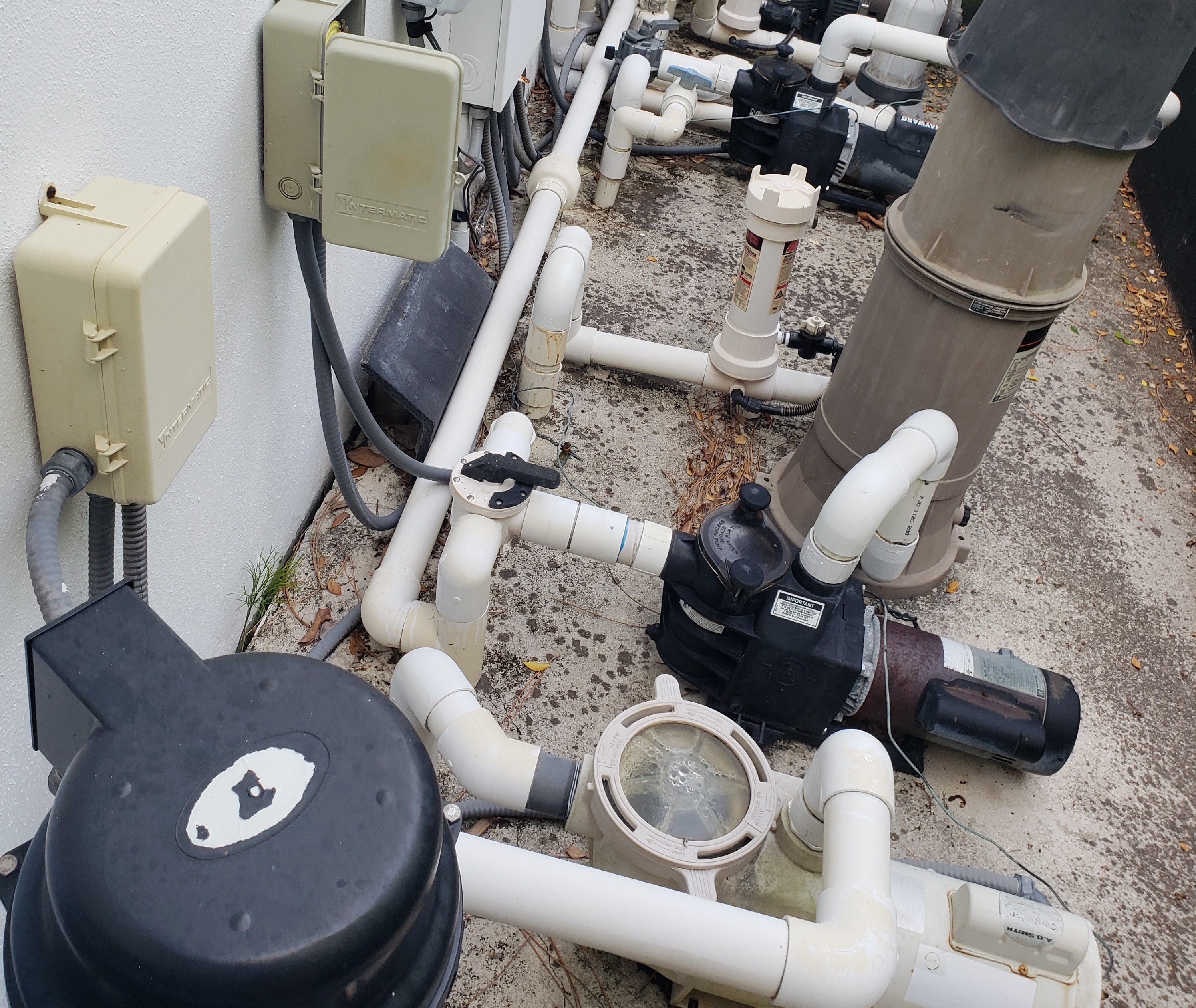 Our testing would not be complete if we did not carefully inspect the pool equipment for leaks of possible points of failure. We look closely for possible problems before they occur.
Your Trusted Pool Leak Solvers in Venice
"You got leaking pool problems? We got you covered! – Contact us now!"
Signs that a swimming pool is leaking may or may not be obvious. However, we at Aqua Leak Detection will guarantee you we will locate the leak and fix it as soon as we can. We are dedicated to resolving all pool leak issues with the help of our qualified personnel, high-tech equipment, and years of experience in the industry.
We proudly offer our services throughout Venice and all surrounding cities. We are a locally-owned business that provides quality service at the most reasonable price. Our team has the combined knowledge and experience to handle all your pool concerns.
Ways to Find a Leak in a Pool
If you suspect a leak in the pool, there are proven ways on how to detect it. Either you do-it-yourself or ask for the help of a professional. Give your chosen test, time, and patience. Oh, also, prepare to get wet.
The Evaporation Test
The evaporation test entails filling a bucket and placing it on the deck next to the pool. With an indelible pen, mark the initial level of the bucket and also for the pool. Turn off the circulation. Wait for a few days, then record the new level of water in the bucket and the pool. Both the water in the bucket and the pool should evaporate equally. If the water level in the pool decreases significantly more than the bucket of water, you may have a pool leak. Meanwhile, if both the water level evaporate at the same rate, then it is probably not a leak.
The Dye Test
Here are the steps on how to do the dye test for pools:
Step 1: Carefully clean and brush the pool. Pay attention to the steps, corners, and fittings. Begin the inspection on a calm day because the wind can rip the surface water, making it challenging to see small cracks. Squirt tile soap across the surface to enhance pool visibility.
Step 2: Examine for cracks, starting at the tile line. Tap the tiles gently with a tool to see if there's any fall off and sound hollow.
Step 3: Squeeze a bottle of food dye in areas with suspected leaks. Enter the pool, then squeeze the dye. If it swirls around the crack without getting sucked in, then it is safe to say that there is no leak. But, if the dye gets sucked in, then you probably have a leak in the pool.
Step 4: Continue checking other areas such as skimmer, main drain, fittings, lights, and return outlets for leaks.
Professional Leak Detectors and Pressure Testing
If the above-mentioned methods cannot help you locate a suspected leak, there are two other methods of leak detection. Unless you are a plumber or an expert DIYer (still not advisable), summon the pros.
A professional pool leak detection specialist is equipped with advanced technology and machinery to hear water dripping and flowing. By using the device around the pool and related plumbing, this person can identify where the water is moving out of the system.
For pressure testing, again, it takes high-end equipment to conduct a pressure test. Your wisest move is to hire a pool leak detection specialist, who has prior knowledge and experience to do the job. 
Contact Us Today!
There is only one place where you can get the best service for your pool concern. It is Aqua Leak Detection. We specialized mainly in swimming pools, detecting, repairing, and replacing some broken parts. 
Call us now at 941-270-6138 to learn more about our services. Aqua Leak Detection caters to all properties in Venice and other nearby cities.
No per patch fee! We fundamentally do not believe in charging extra for patching structural leaks. If a technician locates a leak in the pool that can be repaired with an epoxy patch, he will apply the patch at no additional cost to you.
Epoxy Patch Exceptions. Due to the nature of how 2-part epoxy adheres to plastic, as per company policy we do not patch cracked light niches or cracked skimmer canisters. This is not a sales tactic, it is solely to protect our customer from a failed repair attempt. The fact of the matter is that an epoxy patch on plastic is not the appropriate permanent repair and will fail in a certain matter of time. We always recommend the complete replacement because that is the proper permanent repair, saving the customer a headache in time and cost.
Pools often have more than one leak. Unfortunately some leaks require a more extensive repair/replacement to permanently repair the leak properly. This could range from an under deck repair to a complete skimmer replacement. Every tech will discuss the repair and it's process and provide a separate quote for the appropriate repair.
Pools are notorious for having more than one leak. Our goal on every job is to find every leak, every time.
If a leak is missed, all work is guaranteed and we will do everything we can to ensure a pool is leak free. We have a 30-day warranty on our leak detection from date of service and a 1 year warranty on all repairs.
Satisfaction Guarantee
With us, you are 100% covered until you are absolutely leak-free. We are focused on providing premium customer service.
Complete Package
We are the one-stop-shop leak detection company. Have a crazy mystery pool problem? We will solve it and repair it without you having to hunt for solutions on your own.
We love leaks!
We are passionate about solving leaks and taking care of pool issues. We have a dynamic team that is talented at problem solving the most mysterious pool leaks.