Port Charlotte Pool Leak Detection And Repair – Aqua Leak Detection
Complete Structure Test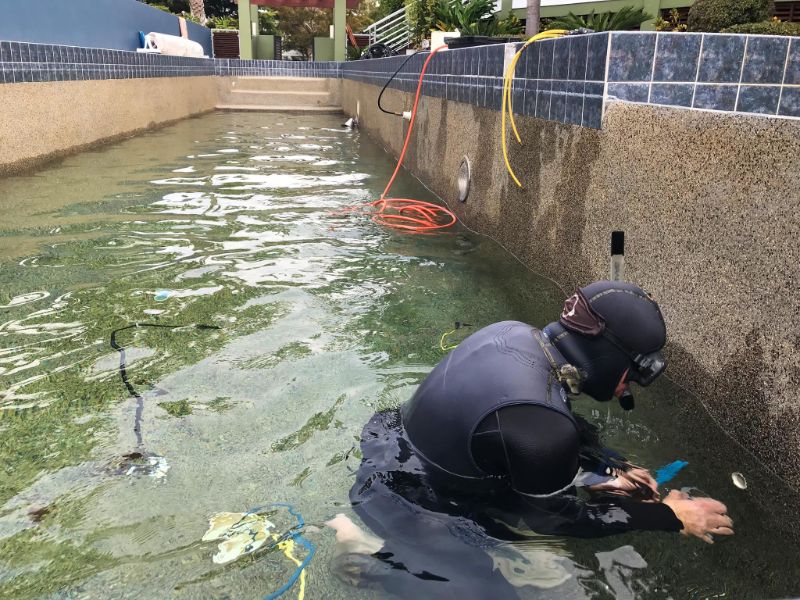 We dive every pool to perform an exhaustive inspection of the structure of the pool. As a part of this procedure, we will also look closely for possible points of concern to avoid future leaks.
Plumbing Pressure Test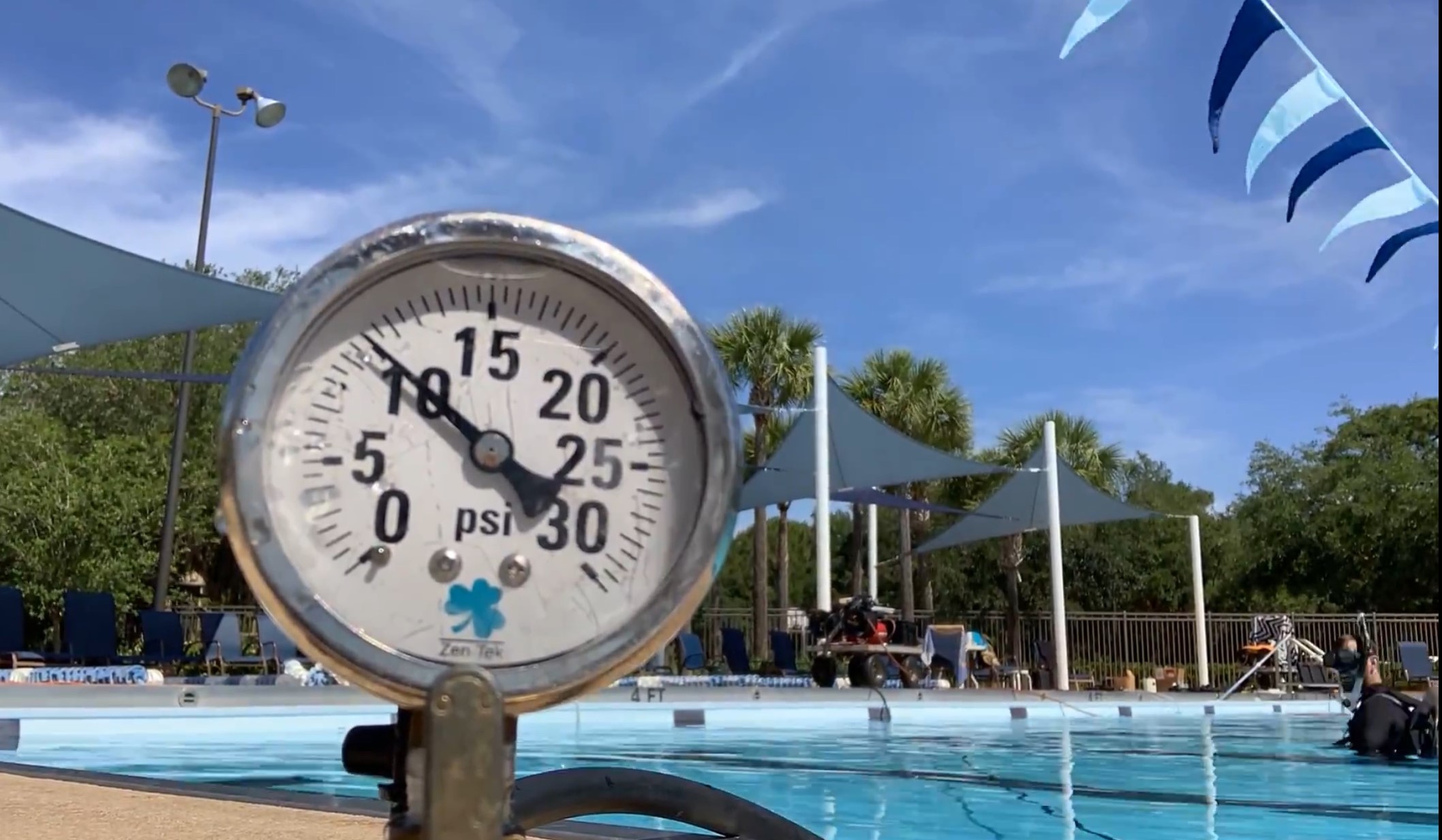 We pressure test every pool. This is a crucial part of our testing because it accounts for the pool plumbing that we cannot visually inspect. We use water & air pressure to test from the pool back to the pump.
Equipment Diagnostic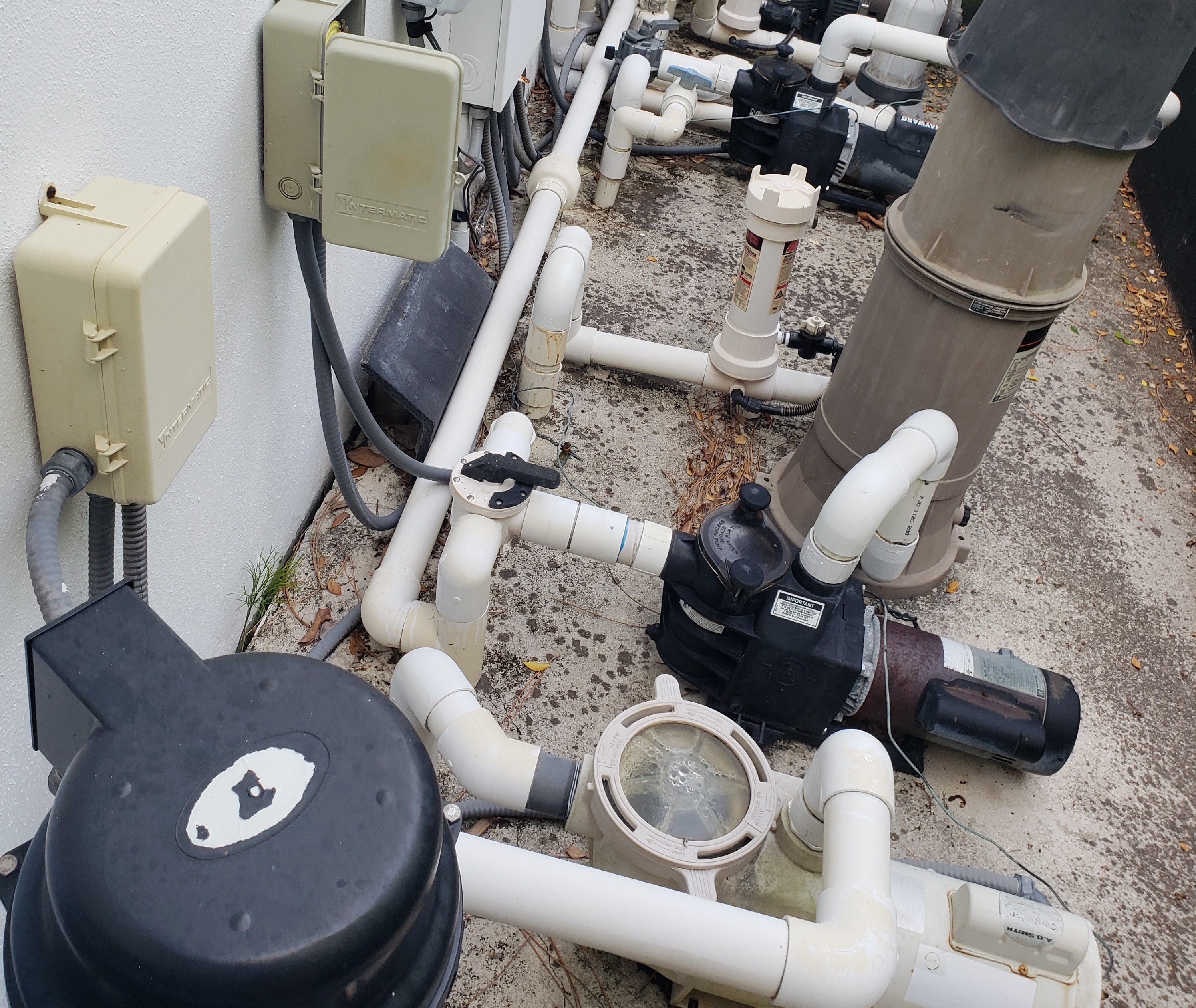 Our testing would not be complete if we did not carefully inspect the pool equipment for leaks of possible points of failure. We look closely for possible problems before they occur.
The Expert Leak Detection for Pools, Fountains, and Spas is now in Port Charlotte
"Preventing leak damages and pool problem solvers since 2005 – Call us today"!
Over time, your pool will need some maintenance. Though it is an unavoidable truth, this can save you from future damages and costs. If you add a quarter-inch of water per day, you may have a pool leak. Fear not, Aqua Leak Detection got your back. Our goal is to cover and serve throughout Port Charlotte and other cities. It is our long-standing promise.
We are dedicated to helping every homeowner to the best we can. Our team is equipped with the most-trained personnel, the right equipment, high-quality service at an affordable price. We assure you that the solution we give is not temporary and will last for a long time. Excellent quality service is our priority.
What are the common causes of pool leaks?
The most common problem encountered by homeowners with pools is leakage. Hence, today, we'll get to know what are the major causes of pool leaks.
Plumbing
Underground leaks may be because of corrosion or movements in the ground, damaging the underground plumbing. If you suspect a leaking the pool's plumbing, contact us right away. Looking for a leak underground and under the decking needs expert help since it requires specialized machinery. The longer you wait to repair the leak, the more costly the damage and even the water loss.
Structural Damage
Structural damage that can happen anywhere in the pool can cause some leaks. If you spot a crack in the concrete or fiberglass pool, then this is the perfect time to investigate if you are losing water. 
Though it is common for leaks to happen around fixtures such as returns and lights, investigate this area by conducting a dye test. The overall concept is straightforward. Since the dye is denser than water, it will sink towards the leak faster than the water. In short, it gives the pool owner a general idea of where the pool is leaking. If the hole is small, you can correct it by filling the opening with putty or other caulking agents that are suitable for your pool construction material.
Mechanical Issues
If your pool has an automatic fill device, a drop in the pool's water level may not be apparent. However, high water bills and fluctuating chemical imbalance can lead to a green pool problem (caused by excess algae growth), this can be an indicator of a leak problem.
If you have a vinyl liner pool, the pool skimmer is where you can find the leak. Luckily, it is easier to find and fix it. The most obvious sign that the skimmer is leaking is when the water drops to the bottom of the skimmer. To confirm, turn the pump off or close the skimmer valves and run the pump on the drain only.
Broken fittings
While breaks and cracks in the pipes can happen anywhere, they are most likely to be where the joint connections are made. This is usually common in both pools and spas, which can be easily fixed if the location is easy as well.
Call Us Today!
Contact us at 941-270-6138 today so you can get a free quote for our services. We have the knowledge, skills, machinery, and experience to solve all your problem leaks. Aqua Leak Detection provides services in Port Charlotte and surrounding cities.
No per patch fee! We fundamentally do not believe in charging extra for patching structural leaks. If a technician locates a leak in the pool that can be repaired with an epoxy patch, he will apply the patch at no additional cost to you.
Epoxy Patch Exceptions. Due to the nature of how 2-part epoxy adheres to plastic, as per company policy we do not patch cracked light niches or cracked skimmer canisters. This is not a sales tactic, it is solely to protect our customer from a failed repair attempt. The fact of the matter is that an epoxy patch on plastic is not the appropriate permanent repair and will fail in a certain matter of time. We always recommend the complete replacement because that is the proper permanent repair, saving the customer a headache in time and cost.
Pools often have more than one leak. Unfortunately some leaks require a more extensive repair/replacement to permanently repair the leak properly. This could range from an under deck repair to a complete skimmer replacement. Every tech will discuss the repair and it's process and provide a separate quote for the appropriate repair.
Pools are notorious for having more than one leak. Our goal on every job is to find every leak, every time.
If a leak is missed, all work is guaranteed and we will do everything we can to ensure a pool is leak free. We have a 30-day warranty on our leak detection from date of service and a 1 year warranty on all repairs.
Satisfaction Guarantee
With us, you are 100% covered until you are absolutely leak-free. We are focused on providing premium customer service.
Complete Package
We are the one-stop-shop leak detection company. Have a crazy mystery pool problem? We will solve it and repair it without you having to hunt for solutions on your own.
We love leaks!
We are passionate about solving leaks and taking care of pool issues. We have a dynamic team that is talented at problem solving the most mysterious pool leaks.