Port Charlotte Pool Leak Detection
North Port Pool Leak Detection: Ensuring a Leak-Free and Enjoyable Swimming Experience
Are you tired of dealing with mysterious water loss in your pool? Are you constantly refilling it, only to find the water level dropping again? Don't let pool leaks dampen your swimming fun! Our North Port pool leak detection services are here to help. With our advanced techniques and experienced technicians, we'll locate and fix those elusive leaks, ensuring your pool remains in pristine condition.
Cape Coral Pool Leak Detection
The Importance of North Port Pool Leak Detection:
A leak in your pool may seem like a minor inconvenience, but it can have significant consequences. Not only does it result in water loss, but it can also lead to costly repairs and damage to your pool's structure and surrounding areas. That's why it's crucial to address pool leaks promptly. Our North Port pool leak detection services utilize state-of-the-art technology and skilled technicians to pinpoint the exact location of the leak, saving you time, money, and frustration.
Signs of a Pool Leak:
Constant Water Loss: If you find yourself frequently topping up your pool to maintain the water level, it's a strong indication of a leak. Evaporation alone doesn't account for significant water loss.
Excessive Chemical Usage: Leaks can dilute the pool's chemical balance, leading to the need for increased chemical usage. If you notice a sudden increase in chemical consumption, it may be due to a leak.
Cracks or Damage: Visible cracks in the pool structure or surrounding areas can be a sign of an underlying leak. They should be inspected and repaired promptly to prevent further damage.
Our Pool Leak Detection Process
Advanced Technology: We employ advanced leak detection technology, including specialized cameras and equipment, to identify leaks quickly and accurately. This allows us to locate even the most elusive leaks in your pool.
Skilled Technicians: Our experienced technicians are trained in pool leak detection techniques and have a keen eye for identifying problem areas. They will assess your pool thoroughly and provide efficient solutions.
Timely Repairs: Once the leak is detected, our team will discuss the repair options with you and proceed with the necessary fixes. We aim to minimize disruption to your pool activities and ensure a seamless repair process.
Why Choose Our North Port Pool Leak Detection Services?
Expertise and Experience: With years of experience in the industry, our technicians possess in-depth knowledge of pool leak detection and repair techniques. You can trust their expertise to deliver reliable results.
Quick Response: We understand the urgency of pool leaks. That's why we prioritize quick response times and aim to resolve your pool issues promptly, allowing you to enjoy uninterrupted swimming fun.
Customer Satisfaction: Your satisfaction is our top priority. We strive to provide exceptional customer service, clear communication, and transparent pricing. Our goal is to leave you with a leak-free pool and a smile on your face.
Conclusion
When it comes to North Port pool leak detection, trust our skilled technicians to find and fix leaks, ensuring a leak-free and enjoyable swimming experience. Don't let water loss and costly repairs dampen your pool fun. Contact us today to schedule your pool leak detection service and take the first step toward a pristine and worry-free pool. Enjoy your swimming season to the fullest with our reliable pool leak detection expertise!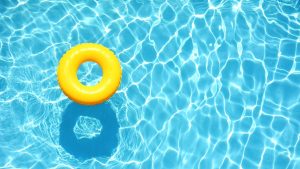 Fort Myers Pool Leak Detection
North Fort Myers Pool Leak Detection
Venice Pool Leak Detection