Lakewood Ranch Pool Leak Detection And Repair – Aqua Leak Detection
Complete Structure Test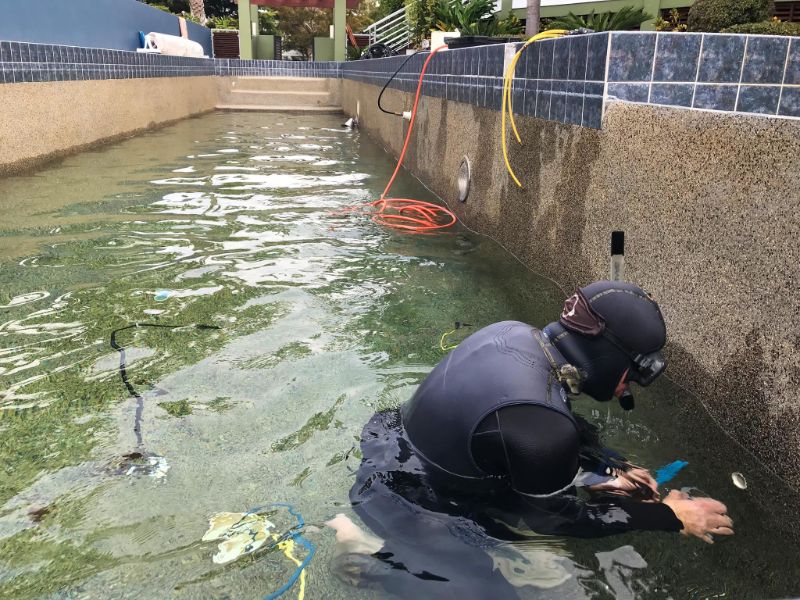 We dive every pool to perform an exhaustive inspection of the structure of the pool. As a part of this procedure, we will also look closely for possible points of concern to avoid future leaks.
Plumbing Pressure Test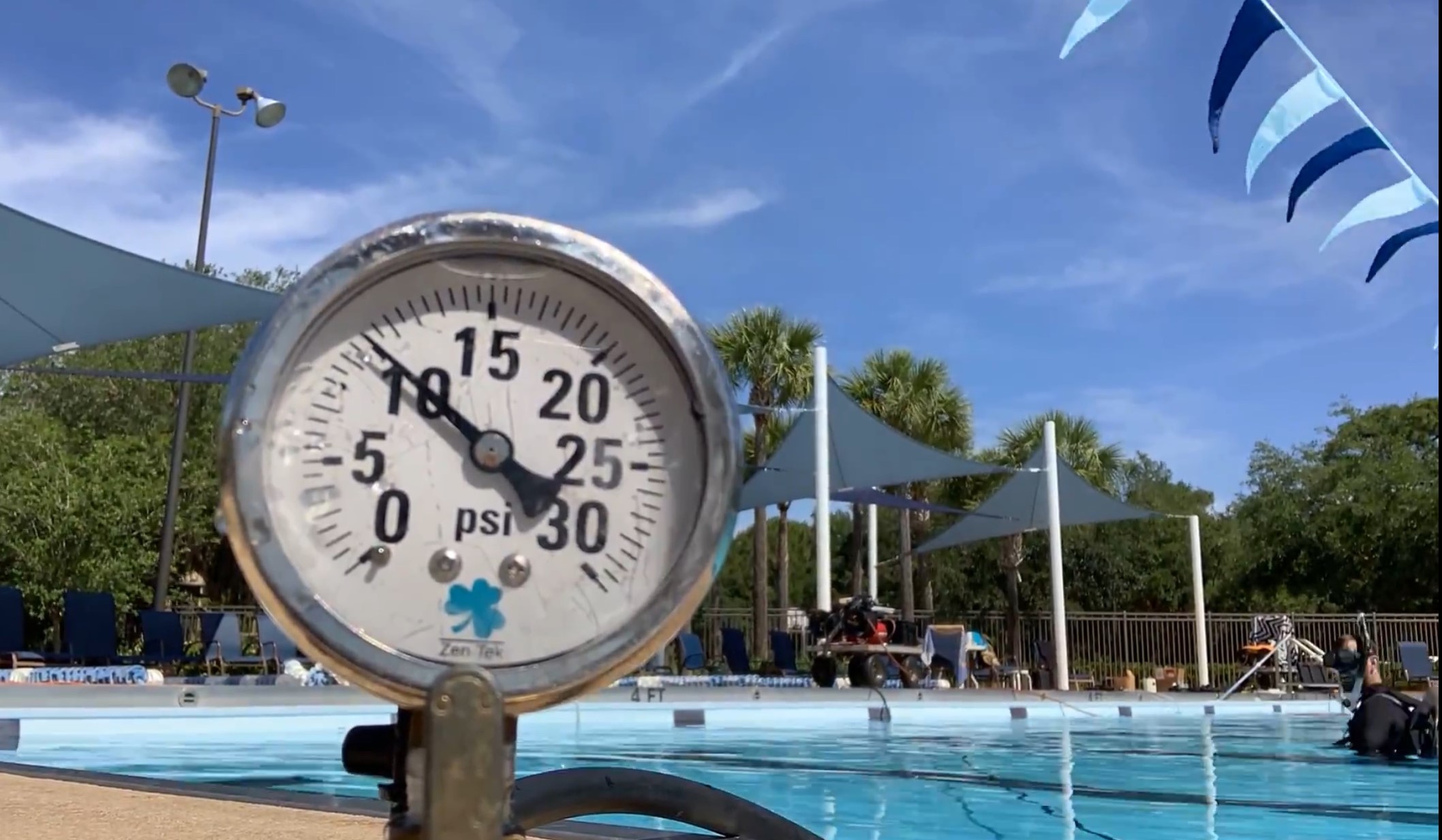 We pressure test every pool. This is a crucial part of our testing because it accounts for the pool plumbing that we cannot visually inspect. We use water & air pressure to test from the pool back to the pump.
Equipment Diagnostic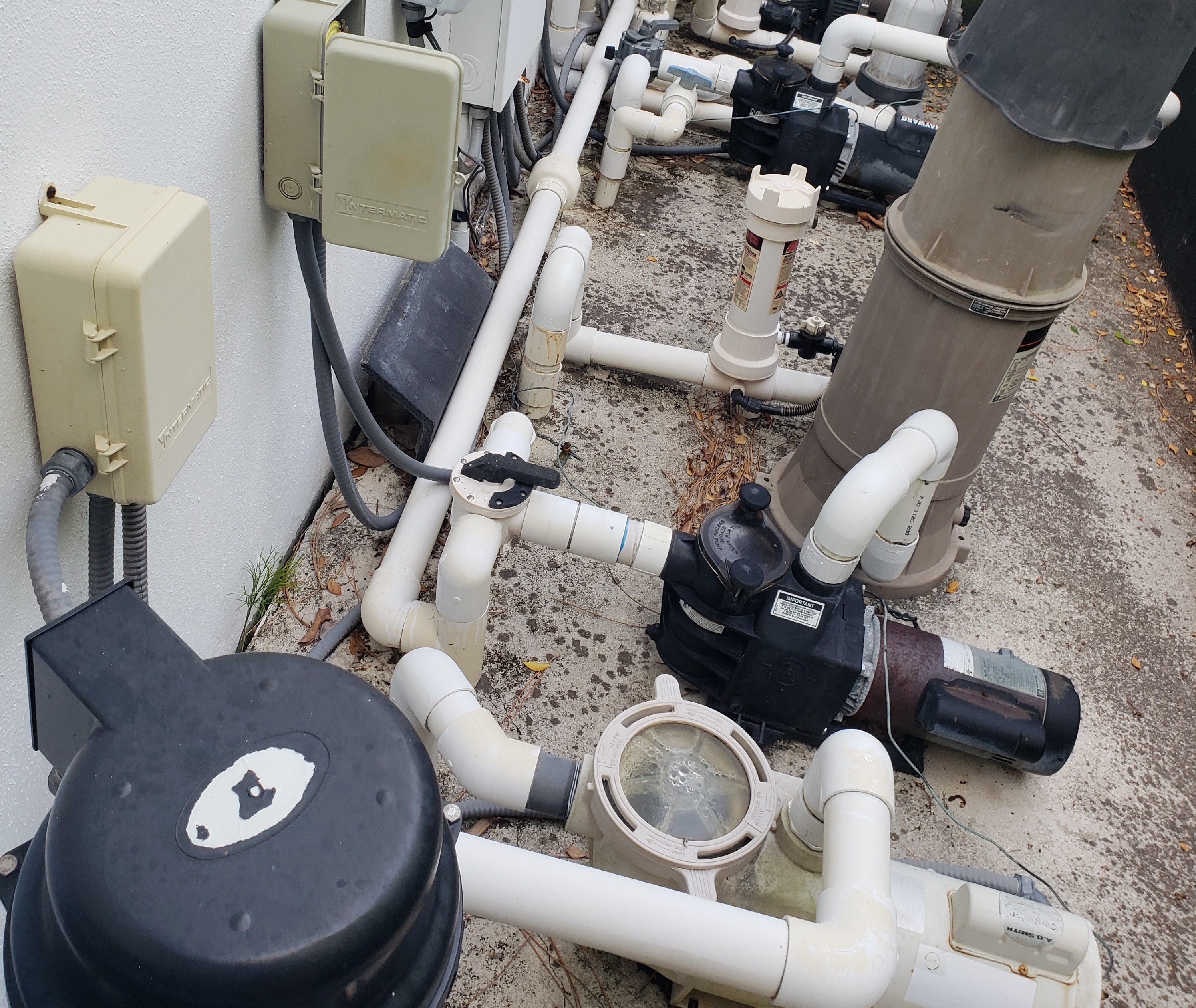 Our testing would not be complete if we did not carefully inspect the pool equipment for leaks of possible points of failure. We look closely for possible problems before they occur.
Your Trusted Pool Leak Detection Company in Lakewood Ranch
"Our company offers top-notch pool leak detection services – call us today!"
A pool is considered an investment, and like any investment, you want to keep it functioning for long-term use. With a bit of knowledge and some elbow grease, you can keep the pool clean and working for many years. But if you don't have the time to do that, Aqua Leak Detection is ready to help.
We proudly offer our services in Lakewood Ranch and the nearby cities. Our skilled professionals are experts in all areas of pool leakage, and with their combined knowledge and experience, they can handle all your concerns.
Why is Swimming Pool Maintenance Essential?
Here are the reasons you should maintain your pool:
Upkeep the pool hardware
Many pieces of hardware and machinery need to be upkeep so that they are working and last as long as possible. Like other mechanical devices, pool equipment undergoes different stresses that will eventually need to be repaired and replaced. No worries, you can extend the shelf-life of your equipment. It is done by doing regular maintenance before any problems arise like leakage.
The pool filter is one of the most essential pieces of pool equipment, as it helps to keep the pool water clean and free from dirt, debris, and small particles. Make sure that your filter and all of its connected parts are in good working condition. Otherwise, water quality will become stagnant and can lead to more extensive and expensive damages.
Another thing to keep the filter working is keeping out large debris. The pool filter is ideal only with small particles, not large debris like fallen leaves and branches. Make it a daily habit to spend a few minutes skimming your pool and look for debris.
Prevent pool leakage
One of the most common problems of pool homeowners is a leaky pool. Your pool will naturally lose some water because of evaporation, while some because of splash-out water. Pools are meant to be watertight, but sealants will deteriorate over time, and other parts of the pool shift and settle. Pools can leak through any of the fittings and accessories and plumbing. It is important to repair leaks, not just because to save water, chemicals, and heat; but to prevent undermining pool structural components that can cost you more money. Fear not, this can be avoided by hiring a professional pool leak detection company since they are highly-equipped to do so.
Water balance
The water in the swimming should maintain a constant balance of chemicals to keep the water clean and safe to swim in. well, you don't have to be a chemist to do it yourself, you can buy a quality water testing kit and do it yourself or hire a trustworthy pool services company like Aqua Leak Detection to do it for you. If you neglect this, your pool becomes a murky health hazard for swimming and other uses.
Maintaining a constant pH of around 7.4 is ideal because it is the pH of the eyes and mucous membranes. At that pH level, you will almost no irritation even as you stayed for hours of pool use.
Call Us Today!
Do you want to have a check-up of your pool? Get a free quote from the professionals of Aqua Leak Detection. Call us now at 941-270-6138 to know about other services we offer. Aqua Leak Detection serves Lakewood Ranch and other nearby areas.
No per patch fee! We fundamentally do not believe in charging extra for patching structural leaks. If a technician locates a leak in the pool that can be repaired with an epoxy patch, he will apply the patch at no additional cost to you.
Epoxy Patch Exceptions. Due to the nature of how 2-part epoxy adheres to plastic, as per company policy we do not patch cracked light niches or cracked skimmer canisters. This is not a sales tactic, it is solely to protect our customer from a failed repair attempt. The fact of the matter is that an epoxy patch on plastic is not the appropriate permanent repair and will fail in a certain matter of time. We always recommend the complete replacement because that is the proper permanent repair, saving the customer a headache in time and cost.
Pools often have more than one leak. Unfortunately some leaks require a more extensive repair/replacement to permanently repair the leak properly. This could range from an under deck repair to a complete skimmer replacement. Every tech will discuss the repair and it's process and provide a separate quote for the appropriate repair.
Pools are notorious for having more than one leak. Our goal on every job is to find every leak, every time.
If a leak is missed, all work is guaranteed and we will do everything we can to ensure a pool is leak free. We have a 30-day warranty on our leak detection from date of service and a 1 year warranty on all repairs.
Satisfaction Guarantee
With us, you are 100% covered until you are absolutely leak-free. We are focused on providing premium customer service.
Complete Package
We are the one-stop-shop leak detection company. Have a crazy mystery pool problem? We will solve it and repair it without you having to hunt for solutions on your own.
We love leaks!
We are passionate about solving leaks and taking care of pool issues. We have a dynamic team that is talented at problem solving the most mysterious pool leaks.