Punta Gorda Pool Leak Detection
Englewood Pool Leak Detection: Protect Your Oasis
Are you concerned about a potential pool leak in your Englewood oasis? Look no further than our expert pool leak detection services. At Englewood Pool Leak Detection, we specialize in identifying and resolving pool leaks to ensure the longevity and enjoyment of your pool. With our advanced techniques and state-of-the-art equipment, we can pinpoint leaks accurately and efficiently, saving you time, money, and unnecessary frustration. Whether it's a minor leak or a more complex issue, our team of experienced professionals is here to provide reliable solutions. Say goodbye to pool leaks and hello to a pristine and worry-free swimming experience!
Nokomis Pool Leak Detection
The Importance of Pool Leak Detection
When it comes to your pool, early detection of leaks is crucial. Here's why Englewood Pool Leak Detection is your go-to partner for pool leak issues:
1. Prevent Costly Damage
A pool leak may seem like a minor inconvenience, but if left untreated, it can lead to significant damage and costly repairs. Water loss can affect the structural integrity of your pool, damage surrounding areas, and even compromise the foundation of your property. By detecting leaks early on, we can address the issue promptly and prevent further damage, saving you from unnecessary expenses.
2. Preserve Water Resources
With increasing environmental concerns, conserving water is more important than ever. A pool leak can result in significant water wastage, putting a strain on local resources and increasing your utility bills. By promptly identifying and fixing leaks, we help you minimize water loss and contribute to sustainable water usage practices.
3. Ensure Pool Safety
A leaking pool can create hazardous conditions, such as slippery surfaces and weakened structures. This poses a safety risk for swimmers and increases the likelihood of accidents. Englewood Pool Leak Detection focuses on the safety and well-being of our customers, ensuring that your pool remains a safe and enjoyable space for everyone.
Trust the Experts at Englewood Pool Leak Detection
When it comes to pool leak detection in Englewood, we stand out from the competition. Here's why you can trust us to handle your pool leak issues:
1. Advanced Techniques and Equipment
We employ cutting-edge techniques and utilize state-of-the-art equipment to accurately locate and assess pool leaks. Our team undergoes regular training to stay updated with the latest industry practices, ensuring precise and efficient leak detection services.
2. Experience and Expertise
With years of experience in the field, our pool leak detection specialists have encountered various pool leak scenarios. We leverage our expertise to identify the source of leaks and provide effective solutions tailored to your specific needs.
3. Transparent and Reliable Service
At Englewood Pool Leak Detection, we prioritize transparency and customer satisfaction. From the initial consultation to the completion of the leak detection process, we keep you informed and involved every step of the way. You can trust us to deliver reliable, high-quality service that exceeds your expectations.
Don't Let Pool Leaks Spoil Your Fun
If you suspect a pool leak or want to ensure the integrity of your Englewood pool, contact Englewood Pool Leak Detection today. Our expert team is ready to provide comprehensive pool leak detection services that will safeguard your pool and enhance your swimming experience. Say goodbye to pool leaks and hello to peace of mind!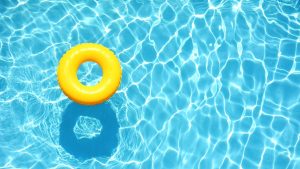 Sarasota Pool Repair
Bradenton Pool Repair
Lakewood Ranch Pool Repair