Lakewood Ranch Pool Leak Detection
At Bradenton Pool Leak Detection, we are committed to providing the highest quality and most efficient pool leak detection services to our clients. Our team of skilled technicians utilizes the latest technologies and equipment to identify even the most challenging leaks in swimming pools, spas, and water features.
We understand the importance of a well-maintained pool for your home or business, and we strive to provide prompt and reliable services to ensure that your pool is always in excellent condition. With our advanced electronic leak detection methods and pressure testing techniques, we can identify leaks quickly and accurately, saving you time and money.
We are dedicated to providing the best pool leak detection services in the industry. With our advanced technology, efficient service, and commitment to customer satisfaction, you can trust us to keep your pool in excellent condition year-round.
North Port Pool Leak Detection
Our pool leak detection process is designed to be fast, efficient, and accurate. Our skilled technicians follow a thorough and systematic process to identify the source of the leak and provide effective solutions.
Our process typically starts with a visual inspection of the pool and surrounding areas to identify any visible signs of leaks, such as cracks or water stains. Then, we use advanced electronic leak detection equipment to identify the precise location of the leak. If necessary, we may also use pressure testing or dye testing to confirm the location of the leak.
Once we have identified the source of the leak, we work closely with our clients to provide effective solutions tailored to their specific needs. We pride ourselves on our transparent pricing and efficient service, ensuring that our clients receive timely and cost-effective solutions.  Our success as a pool leak detection company is rooted in our commitment to exceptional customer service, advanced technology, and skilled technicians.
We have a proven track record of identifying and repairing leaks in pools of all sizes and complexities, providing our clients with the peace of mind that comes with a well-maintained pool. Call us today if you have any problem with your pool.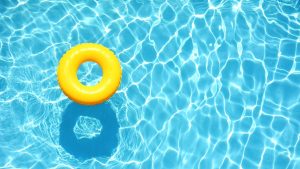 Port Charlotte Pool Leak Detection
Cape Coral Pool Leak Detection
Fort Myers Pool Leak Detection
.